The Iraqi government discloses the latest developments regarding the implementation of the "Great Port of Faw"
The Iraqi government discloses the latest developments regarding the implementation of the "Great Port of Faw"
2021-07-16 08:25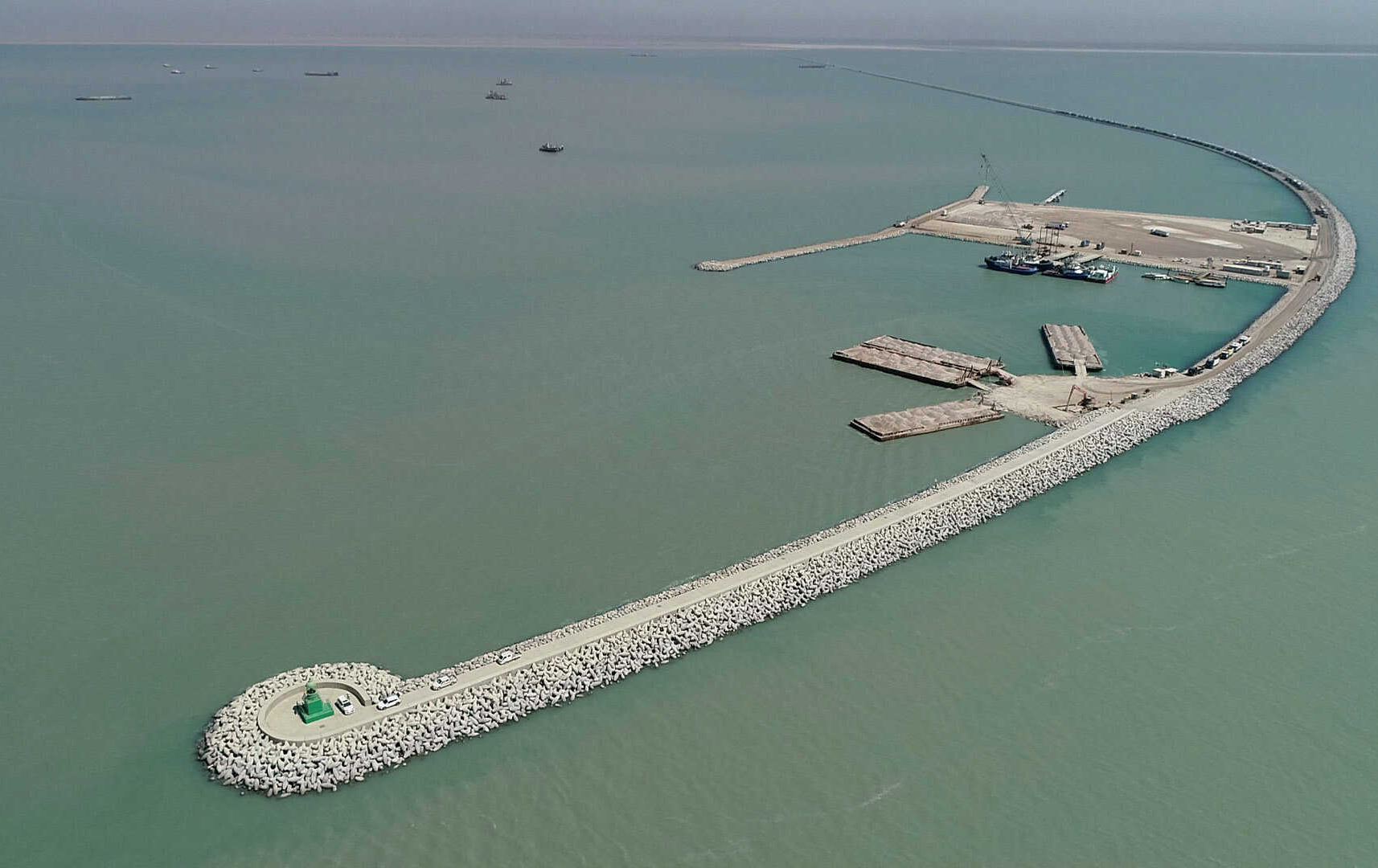 Shafaq News/ The Ministry of Transport / the General Company for Iraqi Ports confirmed on Friday that the implementation work of the (Great Port of Faw) project is taking place according to the time schedules set for it by the executing company.
The company's general manager, Dr. Farhan Muhaisin Al-Fartousi, said in a statement received to Shafaq News Agency, that the works are within the five contracts of the (Great Port of Faw) project, which are (the five berths for containers, a container storage and handling yard, digging the internal navigation channel, digging and furnishing the navigation channel). External, Khor Al-Zubair Canal Tunnel, the highway linking the port of Al-Faw and Umm Qasr) applies according to the time schedules set by the ports of Iraq and the company executing the project.
He added that "there is continuous follow-up on a daily basis by us with our engineers deployed in all work sites, and we are in constant contact and meetings with them and with the executing company, and we found in everyone the determination and determination to reach our dream that this great port sees the light quickly."
The Director-General added that "the port, when work begins, will change the global transport map, and it will be one of the most important, strongest and most modern ports in the region and will link the East to the West, support the state's treasury, and maximize its revenues."
The Great Port of Al-Faw is an Iraqi port in the Al-Faw Peninsula, south of Basra Governorate. The cost of the project is about 4.6 billion euros, and the port's estimated capacity is 99 million tons per year, to be one of the largest ports overlooking the Gulf and the tenth in the world.
The foundation stone for this project was laid on April 5, 2010.
The issue of the great port of Faw, and the reluctance to complete it, provoked controversy, accusing deputies of successive governments of making deals with neighboring countries that neglected the establishment of the port in favor of the ports of those countries.
The project also witnessed some reluctance after the "suicide" of the technical director of the South Korean company Daewoo, which is implementing the Grand Port of Faw project, for mysterious reasons.
shafaq.com