Deputy: Political parties target electricity towers to postpone the elections
Deputy: Political parties target electricity towers to postpone the elections
2021-07-02 06:25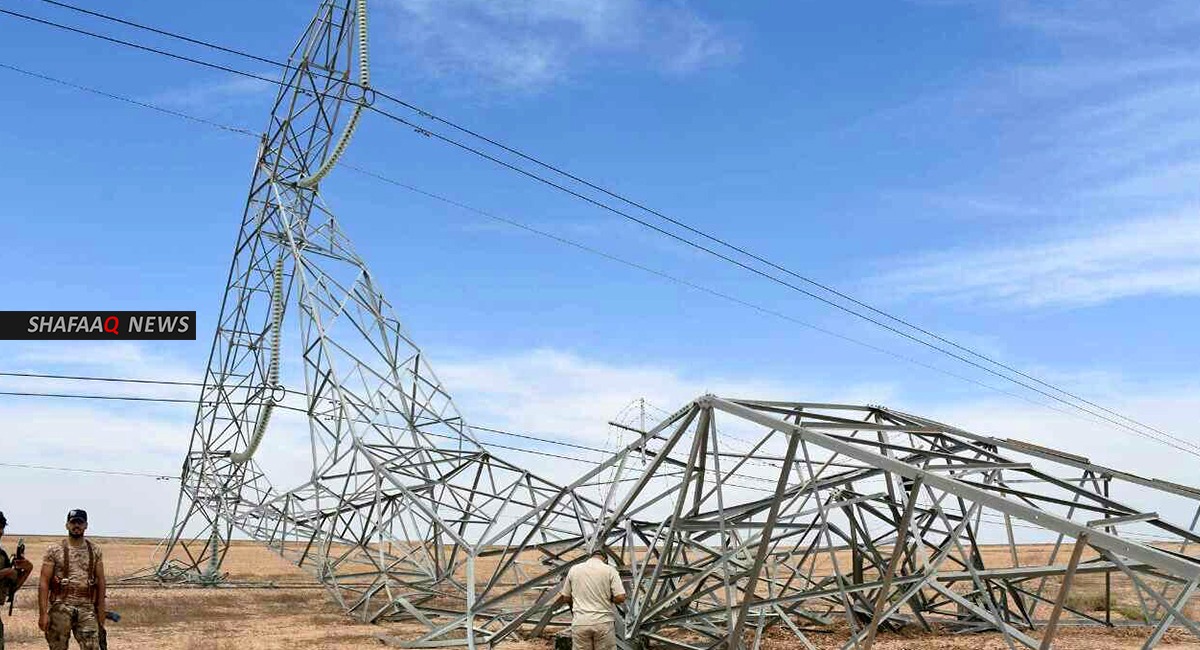 Shafaq News/ On Friday, a member of the Parliamentary Oil and Energy Committee accused some political parties of targeting electric power transmission towers by trying to inflame the street and postpone the parliamentary elections.
Committee member Sadiq Al-Sulaiti told Shafak News Agency; "There are political parties, some of which are behind the targeting of electric power transmission towers, and an attempt by them to inflame the street and provoke demonstrations to postpone the parliament elections from their scheduled date."
He added that "some political parties are trying to exploit the crises the country is going through at the political, service and media levels to serve their personal interests."
An official in the Iraqi Ministry of Electricity revealed, earlier today, Friday, the details of the resignation of Electricity Minister Majid Hantoush from his position, and what he described as the repeated "war of extinguishes" during the past days for the country's energy system.
The official source, who asked not to be named due to the sensitivity of the information, stated, during his interview with Shafaq News Agency, that "the reason for the Minister of Electricity to resign is his failure to secure a large political bloc's share of a contract (deal) between an Emirati company and his ministry under the auspices of governmental and political parties."
And the source indicated that "this coalition started using its own arms within the Ministry of Electricity and launched a war of frequent outages," noting that "the power outage is an artificial reason in order to pressure the coalition's share of the Emirati deal."
On Tuesday, Hantoush submitted his resignation to Prime Minister Mustafa Al-Kazemi, who has not yet decided on it officially.
The resignation came two days after the leader of the Sadrist movement, Muqtada al-Sadr, called in a tweet on Twitter to dismiss the Minister of Electricity from his post. Sadr's supporters then launched a campaign on social media to remove Hantoush from his post.
Most Iraqi cities are witnessing programmed interruptions of electric power, which reached its peak at dawn on Friday, when the national electricity network was disconnected from service in most regions and cities of the country, including the capital, Baghdad, without knowing the reasons.
shafaq.com