Electricity is good news for the Iraqis
Electricity is good news for the Iraqis
2021-05-03 04:03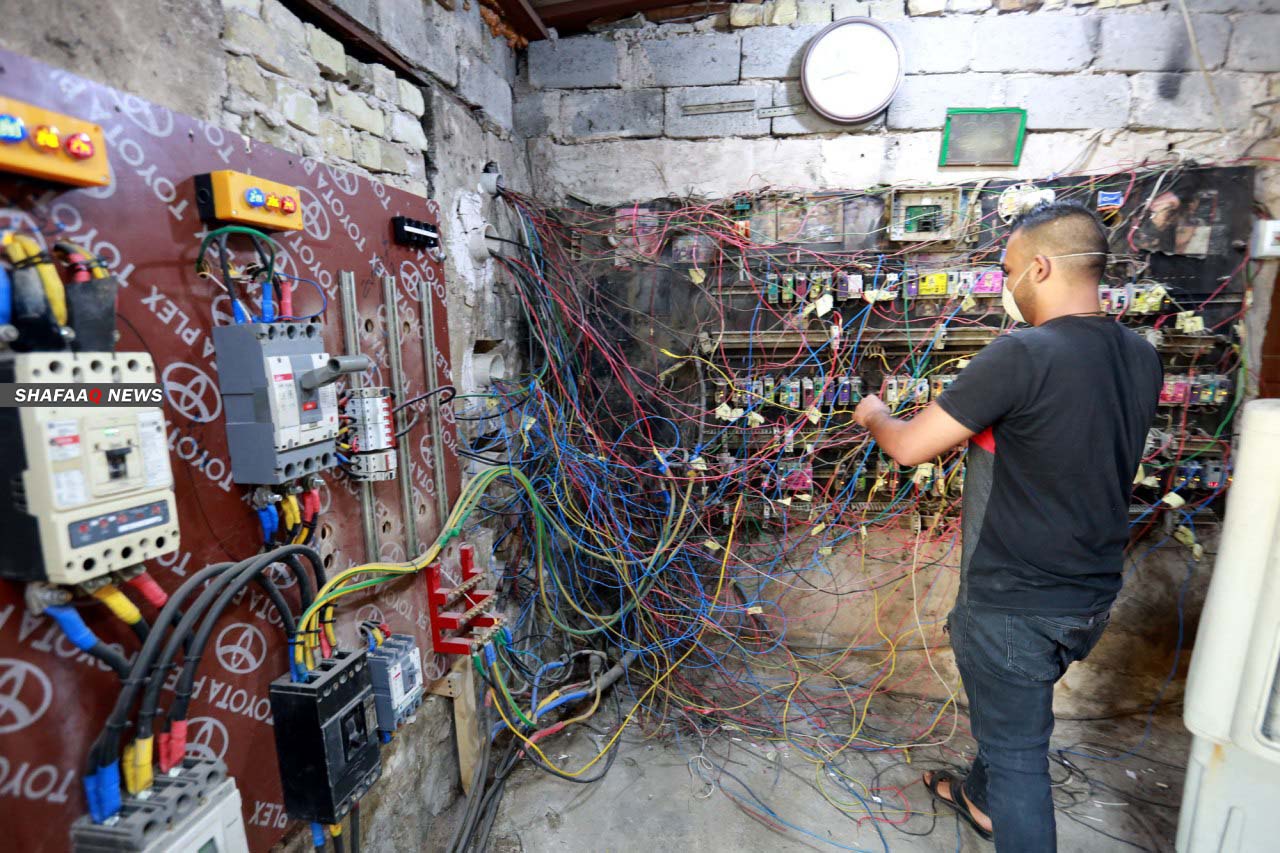 Shafaq News / The Ministry of Electricity revealed on Monday, that energy will reach 22 thousand megawatts at the beginning of next June, in conjunction with the entry of new obstetric units.
Ministry spokesman Ahmed Moussa said in an interview with Shafaq News that "the improvement that occurred during the two days in the processing hours is due to the entry of new obstetric units in the stations of Wasit, Al-Harith, and Rumaila, which gave additional impetus and additional energies to the system, as well as resolving some bottlenecks, which part of it has been implemented and the rest will end." With the beginning of next June. "
Musa added, "We will reach 22 thousand megawatts within the first of next June," pointing out that "the current available energy ranges from 15 to 16 thousand megawatts."
Moussa pointed out that "the Minister of Electricity held talks in Iran yesterday and today to persuade the Iranian side to resume pumping gas at the previously agreed rates."
Most of Iraq witnessed a major power outage during the past month, despite the mild weather, which prompted citizens to rely on private generators to compensate for the shortage, who in turn raised the prices of "amps" as a result.
It is worth noting that 80 percent of Iraqi power plants operate on gas.
Last June, Iraq announced the payment of $ 400 million to Iran as debts owed by the price of gas and electric power.
Iran says that the amount of debt owed by Iraq amounts to 5 billion dollars.
Iraq produces 19 thousand megawatts of electric power, while the actual need exceeds 30 thousand megawatts, according to officials in the electricity sector.
Baghdad is holding talks with Gulf countries, led by Saudi Arabia, to import electricity from them by linking Iraq with the Gulf system.
For years, Iraq has relied on Iran to import 1,200 megawatts of electricity, in addition to gas, to feed local electric power plants.
shafaq.com