"Fitch" amends the credit rating of Iraq to stable
"Fitch" amends the credit rating of Iraq to stable
2021-03-24 03:45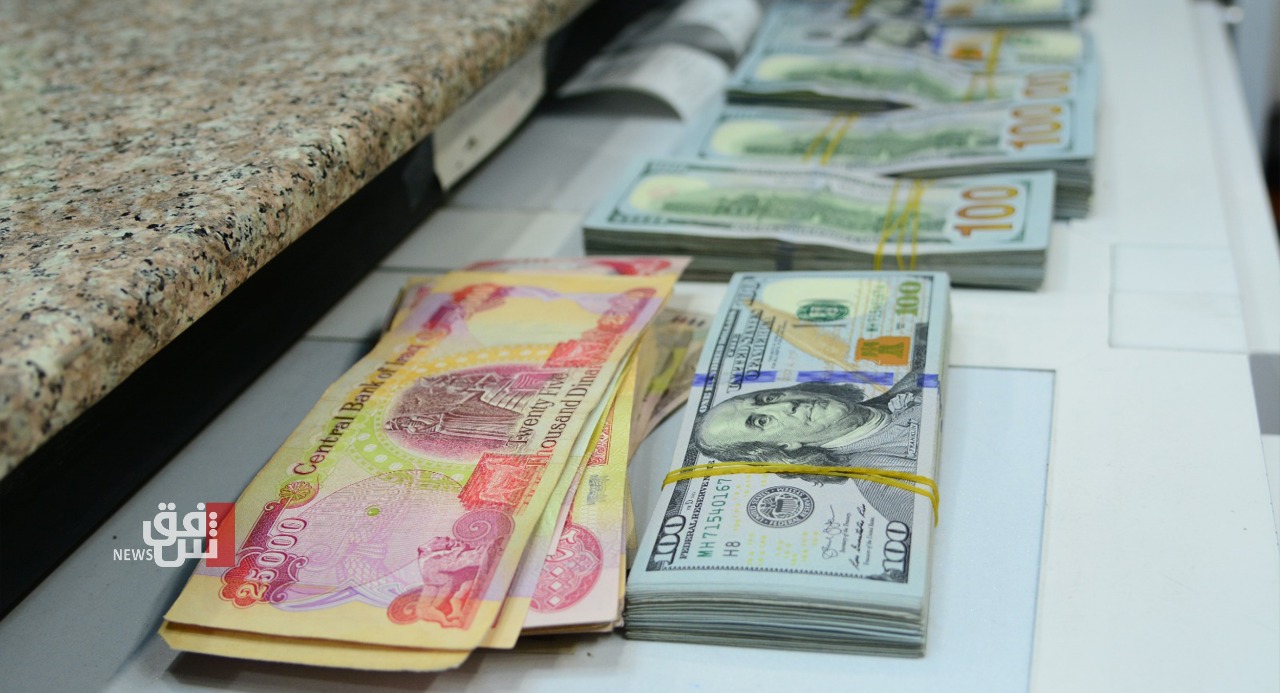 Shafaq News / Fitch, the international credit rating agency, has revised the outlook for Iraq to stable, and affirms its rating at B.
The agency, which is headquartered in New York and London, said in a report seen by Shafaq News that it "has adjusted the outlook for Iraq to stable from negative, but the dynamics of the political economy still impede policy-making, despite the devaluation of the Iraqi dinar by 18.5% and approval "The government on the white paper on financial and economic reforms indicates some possibilities for taking measures to put Iraq's finances on a more sustainable basis."
She added that "Iraq's classification is restricted by reliance on basic commodities, weak governance, high political risks, and an underdeveloped banking sector, while the rating is supported by high foreign exchange reserves and low interest costs on government debt."
The agency projected a budget deficit equal to about 5% of GDP in 2021, shrinking from an estimated 16.5% of GDP in 2020 due to high oil prices and a devaluation of the currency, which will boost the value of the local currency for oil exports by 5% of gross domestic product. , With the remainder of the variables constant.
"There is a great deal of uncertainty in the projections because the 2021 budget has not been finalized, amid widely differing proposals. In 2022, we expect a similar deficit, as higher oil exports compensated for lower oil prices, while spending increased only marginally." After strong growth in 2021.
It indicated that oil export revenues will grow by 75% in 2021, based on a 42% improvement in the price of Iraqi oil to $ 55 per barrel (Brent crude at $ 58 per barrel), a devaluation of the currency and a slight increase in the volume of exports.
She pointed out that non-oil revenues are likely to increase, but they do not meet the budget proposals, which included progressive reform of the payroll tax, a 10% flat tax on pensions, and a new sales tax on alcohol, tobacco and auto sales.
It indicated that "government debt / GDP increased to 87% in 2020 from 48.5% in 2019, driven by the budget deficit, a 25% decrease in nominal GDP and currency depreciation, which added nearly 10 points in the debt ratio." Government / Gross Domestic Product. Foreign currency debt includes an estimated $ 40 billion in old debt arising from the 1980s, for which Iraq faces no pressure to service after the Paris Club Agreement of 2004. Excluding this debt, the total government debt / GDP was Around 60% by the end of 2020. "
Fitch expects that "government debt / GDP will decline in 2021 to 74%, before gradually increasing about 80% in the medium term, due to moderation in oil prices and increases in oil production and exports to 4.6 million barrels per day and 3.45 million barrels." On today., Respectively, in 2024. "
She emphasized that "international reserves remain large, at 54 billion US dollars, despite their decrease by 14 billion US dollars in 2020. We expect reserves to stabilize in 2021 with high oil prices and a devaluation of the currency. However, we expect them to decline. Reserves in 2022 to 48 billion US dollars, Iraq's reserves will remain stronger than the average B ratio of 4.3 months of CXP and large in terms of projected government debt consumption of 4.7 billion US dollars.
shafaq.com