Parliamentary Finance hands over the budget law to the Presidency of the Council without deducting Kurdistan's share
Parliamentary Finance hands over the budget law to the Presidency of the Council without deducting Kurdistan's share
2021-02-22 03:54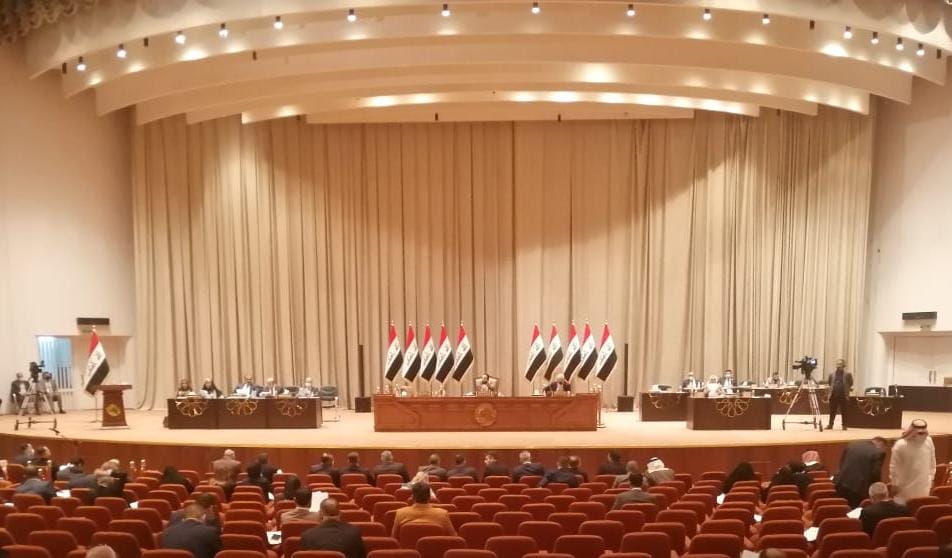 Shafaq News / The Parliamentary Finance Committee revealed, on Monday, that it had handed over the draft budget law for 2021 to the Presidency of the Parliament without deducting the share of Kurdistan Region.
A source in the committee told Shafaq News, "The Finance Committee handed over the Presidency of the Council of Representatives the draft general budget law for the year 2021 without any deduction or agreement on the Kurdistan region's share.
He pointed out that "the Presidency of Parliament will set a date for voting on the budget law," most likely the date for voting "next Thursday."
The Kurdistan Islamic Union bloc in the Iraqi parliament held Shiite political forces responsible for delaying the vote on the 2021 budget bill.
The head of the bloc, MP Jamal Cougar, told Shafaq News, yesterday, Saturday, that "so far, the Shiite political forces have not come up with a solution regarding the Kurdistan Region's share in the 2021 budget outside the sent government text, so until now we do not know what these forces want exactly? You want a solution that differs from the other. "
And he stated that "since the first day of the arrival of the budget law in 2021, there was a dispute within the Shiite house, and the political forces inside this house were the ones who held the matter and delayed the vote on the law, and at the same time they did not present any alternative text regarding the region's share.
Last December, Baghdad and Erbil reached an agreement on the financial budget, providing for the region to deliver 250,000 barrels of oil per day, and half of the revenues from border crossings and others to the federal government, in exchange for a share in the budget of 12.6%.
The agreement was included in the draft budget, but Shiite political blocs in Parliament rejected the agreement, which impedes its passage in Parliament until now.
shafaq.com