More than 4.8 million active bank accounts in Iraq
More than 4.8 million active bank accounts in Iraq
2021-01-30 00:47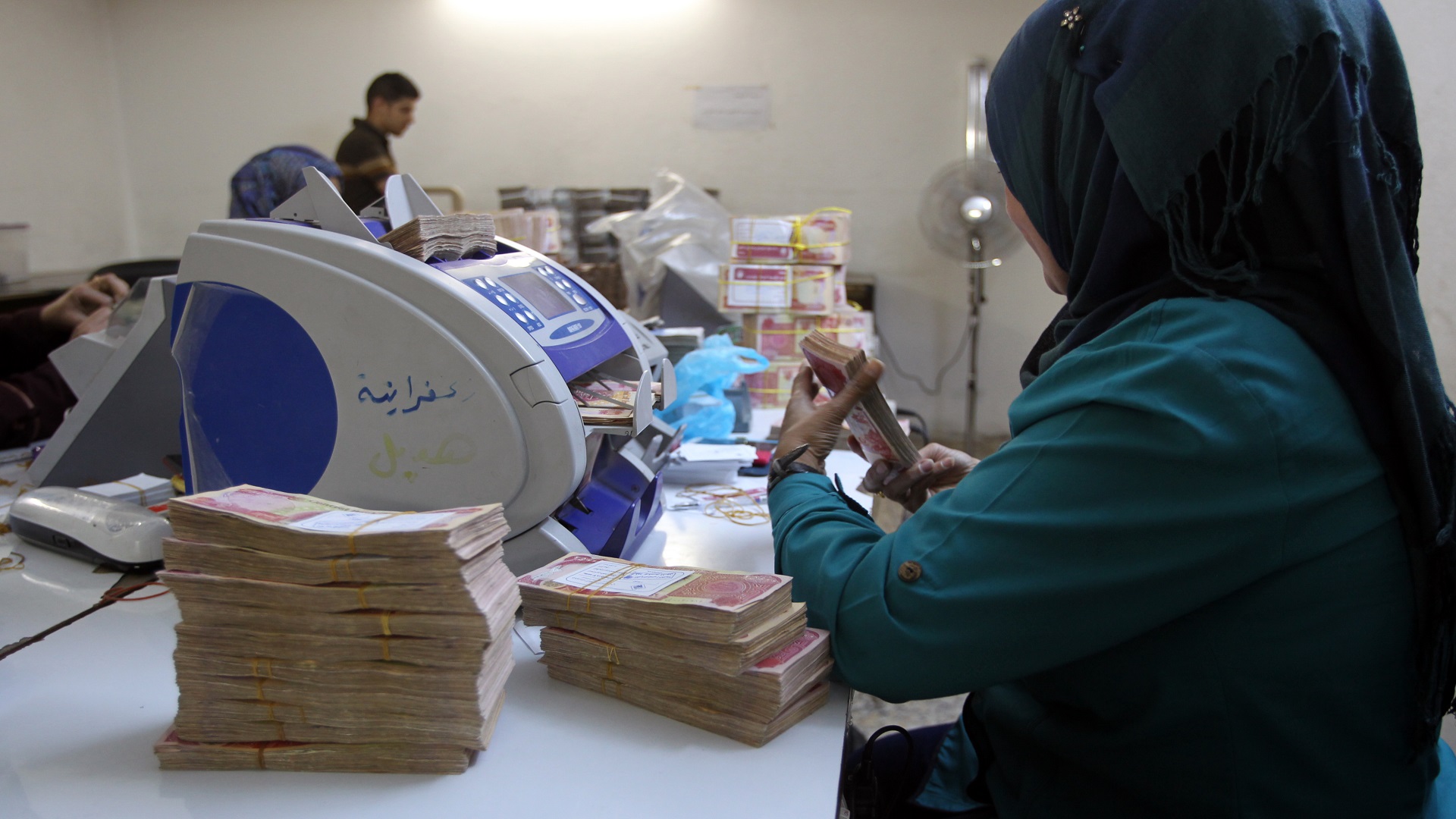 Shafaq News / The Iraqi Private Banks Association announced on Saturday that the number of bank accounts in banks operating inside Iraq amounts to more than 4.8 million bank accounts, confirming that the number of activated bank cards is more than 11.2 million cards.
The executive director of the Iraqi Private Banks Association, Ali Tariq, said in a press release, received by Shafaq News, that bank accounts amount to more than 4.8 million accounts, which is a very good percentage, and are witnessing a significant annual growth, which is more than 44% thanks to the salaries nationalization program for state employees and the opening New companies in addition to the citizens 'need to save in banks because of the high interest rate of fixed deposits and purchases from the Internet and others.
He noted that the number of currently activated bank cards is more than 11.2 million cards, while the number of ATMs is 1,170 devices, explaining that the POS devices known as POS amount to about 4,000 devices, and electronic payment companies are working to increase to include all stores across the country during the years. Coming.
Tariq pointed out that the activated electronic wallets amount to more than 3.5 million wallets, and that the points of cash payment amount to about 13 thousand devices spread throughout Iraq.
He stressed that "the strategy of the Central Bank of Iraq to enhance financial inclusion contributed to increasing bank accounts, bank cards and electronic payment devices, in addition to being able to diversify banking services to all citizens in Baghdad and the provinces," noting that the Central Bank is working with the International Monetary Fund and the Arab Monetary Fund. And the World Bank, the Association of Private Banks and other financial institutions to promote the concept of financial inclusion inside Iraq.
shafaq.com