Muqtada al-Sadr strengthens the protection of his residence in Najaf .. for this reason
Muqtada al-Sadr strengthens the protection of his residence in Najaf .. for this reason
Monday, 10 December 2018 at 09:16 am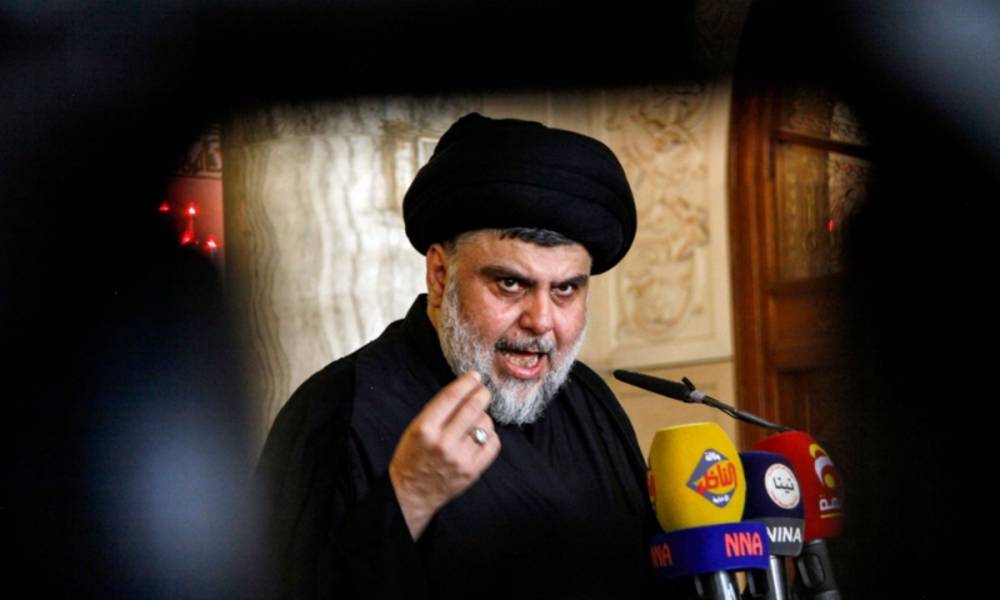 Baghdad / Sky Press
According to a press report, the leader of the Sadrist movement based in the Hananah area of ​​Najaf, has strengthened the guard in the vicinity of his headquarters, since the outbreak of the political crisis with Iran's allies in the House of Representatives, for fear of targeting.
The report quoted Iraqi political analyst Mithal al-Alusi as saying that Tehran may be planning to assassinate al-Sadr if he insists on challenging its influence in Iraq, according to Al-Arab newspaper.
"The assassination of Sadr will mean a war between the Sadrist public and the pro-Tehran Iraqi parties, and may lead to the destruction of the entire political process," al-Alusi said. "Iran is less likely to be involved in such a risk."
"The huge popularity of Sadr among his followers, estimated at millions in central and southern Iraq, may be immune to any" Iranian recklessness. "
Al-Sadr, who is opposed to the influence of "neighboring countries" in the Iraqi decision, is referring to Iran and regularly publishes his Twitter account as indirect criticism of Tehran's policy in Iraq.
On Sunday, the Iraqi parliament failed again to hold a vote on the completion of the 8-seat cabinet, amid a dispute over the candidate for interior minister.
skypressiq.net