America calls on Baghdad to lift the air embargo on the region
America calls on Baghdad to lift the air embargo on the region
Wednesday, November 22, 2017 at 10:45 am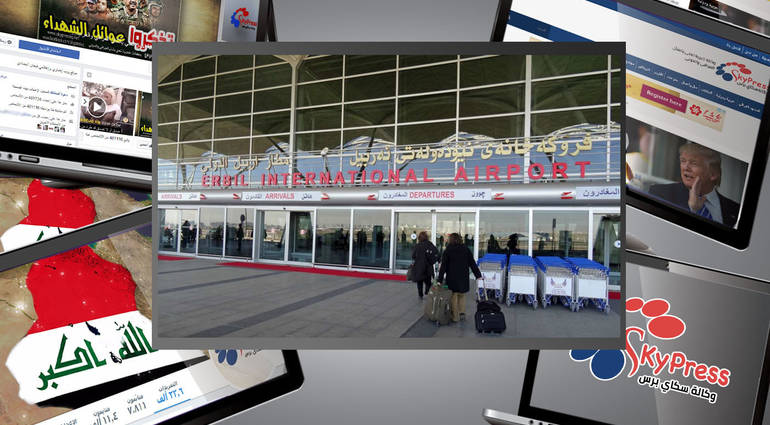 Baghdad / Sky Press:
The US State Department on Wednesday called on the Iraqi government to lift the travel ban on the Kurdistan region, which was imposed as a result of the last referendum on independence on 25 September.
"Washington continues to call on Baghdad to lift the air embargo on the Kurdistan region and activate its airports," State Department spokeswoman Heather Noiret said at a news conference. "Baghdad and Erbil can resolve their differences without mediation from any party, which is the best for both sides. "He said.
"The American efforts to create an appropriate platform for dialogue between the Iraqi government and the Kurdistan government did not stop at the highest levels," said Nuert, adding that "the visit of the representative of US President in the international coalition Brett McGurk for the region as well as the telephone conversation conducted by Foreign Minister Tilerson with the President of the Kurdistan government, Barzani and Iraqi Prime Minister Haider Abadi hurt in this direction. "
"We continue to call on the Iraqi government to lift the air embargo on airports in the Kurdistan region and activate the air traffic again."
skypressiq.net