Defense Minister: Daesh can no longer control the towns and villages
Defense Minister: Daesh can no longer control the towns and villages
Friday 10 March 2017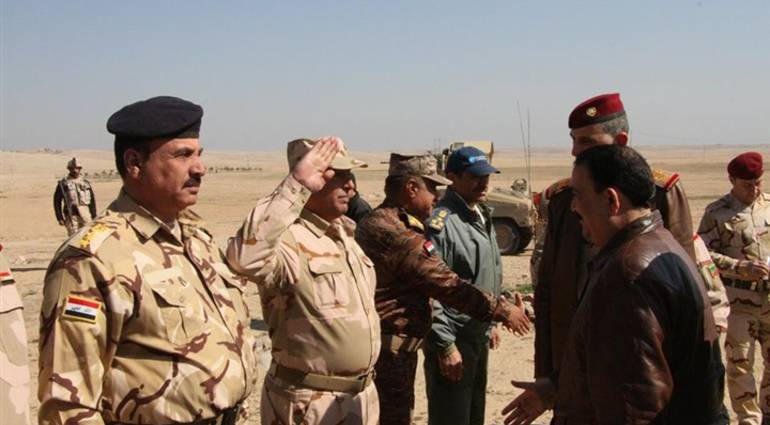 BAGHDAD / Sky Press:
Iraqi Defense Minister Irfan Hayali said Friday that the organization has Daesh his abilities, and he can no longer control the cities and villages, after the losses it suffered during the ongoing battles in the northern city of Mosul.
The Hayali told I followed "Sky Press," while inspecting the front lines of the northern axis of the coast right from the city of Mosul, he said that "military units are progressing well and check superb victories in Mosul, and within the plan set by the military leadership and the leadership of the joint operations", according to It quoted defense Ministry site.
He added that "the organization of Daesh could no longer control the cities, villages and even small buildings, but there may be sleeper cells of this organization, and with the help and cooperation of the people of Mosul with the security forces will be eliminated."
Joint security forces backed by the international coalition and started 19 of the last month's military operation to restore the right side of the city of Mosul to eject the organization Daesh of the last bastion of him in the city, and was able to restore areas on the western side of the connector, most notably the city's airport and Camp Ghazlani, as well as neighborhoods and villages , after he managed to restore the entire left side in the January 24 last.
skypressiq.net