Iraqi Dinar Guru UPDATE, 12-17-13, 3 pm PST
Iraqi Dinar Guru UPDATE, 12-17-13, 3 pm PST
12-17-2013 SUPER PUMPER Guru Okie_Oil_Man IF THERE ARE ANY SUBSTANCE OF WHAT WE ARE BEING TOLD AND HEARING I WOULD EXPECT (AND HOPEING FOR) AT LEAST AN INFORMATIVE ANNOUNCEMENT TO BE MADE POSSIBLY AS SOON AS TODAY. CONTENTS OF ANNOUNCEMENT IS UNKNOWN BUT AT LEAST THERE ARE SOMEONE ADDRESSING OUR SITUATION. THIS ANNOUNCEMENT IS COMING FROM AUTHORITIES.
<–12-17-2013 SUPER PUMPER Guru Okie_Oil_Man
THERE ARE A GREAT DEAL OF MIS-DIRECTION AND MIS-UNDERSTANDING PRESENT AND WE ARE BEING PUT IN THE UNCOMFORTABLE POSITION OF A POSSIBLE TIME CONSTRAINT. THERE ARE MANY THINGS THAT SHOULD BE APPARENT VERY SOON. I WILL KEEP YOU INFORMED AS BEST AS I CAN HOPING FOR THE TRUTH OF WHERE WE ARE IN RELATION TO OUR R/V.
Guru Critic, Now you are saying "PUT IN THE UNCOMFORTABLE POSITION OF A POSSIBLE TIME CONSTRAINT"? Possible? You have stated it was a "certainty" before now..remember your 30 day "cashin timeframe"? Things are not "certain" and then just change, because that means it was never "certain", you guys are unbelievable!! Do you really think that we are all that stupid?!!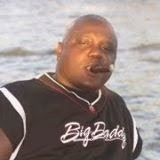 <–12-17-2013 SUPER PUMPER Guru TNT Tony
I AM GETTING UPDATES…AND SO FAR THINGS ARE PROGRESSING. JUST FOR EVERYONE'S INFO…WHEN I SAY THAT A COUNTRY HAS A LIVE RATE AT THE BANK, I TALKING ABOUT THAT COUNTRIES CBI. IT IS UP TO EACH OF THESE COUNTRIES AS TO HOW FAST THEY PROCESS TO THEIR INDIVIDUAL BANKS. WHEN I SAY THAT PEOPLE ARE BEING PAID, THEY HAVE PRIVILEGED PEOPLE JUST LIKE WE DO.
<–12-17-2013 SUPER PUMPER Guru TNT Tony
WE DO HAVE CONTACTS IN THESE COUNTRIES AND THEY ARE REPORTING LIVE RATES AT THEIR CBI AND PAYOUTS THAT STARTED YESTERDAY. THERE WERE MORE MEETINGS LAST NIGHT AND THE SYSTEM WAS REPROGRAMMED WITH NEW RATES. ALL CALL CENTERS ARE MANNED AT THIS TIME AND ALL WE CAN DO IS WAIT FOR THE GO SIGNAL.
Guru Critic, I hope you can all see how ridiculous these "excuses" are. As we have all been taught, "Oh what a tangled web we weave, when first we practice to deceive". In this case, CBI stands for: Central Bank of Iraq. Most countries have "Central Banks", but they are not the CBI. As many have stated accurately, it is not possible to give preferential treatment to "privileged" people. What difference would it make anyway? If the rate is stable, who cares who is "being paid" first? Furthermore, there is NO WAY that the "real CBI" would continue their auctions on a daily basis, (except Friday's), at the same rate of 1166 to $1 if the Iraqi dinar had increased in value, that is impossible! Tony stated just yesterday Quote: "IRAQ IS NOW A PART OF THE INTERNATONAL WORLD BANKING SYSTEM (ONE WORD CAN MAKE A BIG DIFFERENCE). THEY ARE NOW COMPLETELY ON BOARD AND CAN TRANSFER MONEY AROUND THE WORLD JUST LIKE ANY OTHER INTERNATIONALLY TRADED CURRENCY." The World Bank sets the rate, so if it is released in one country, it will be in ALL countries! Not to mention that these pumper guru's have been stating that it is in the UST's hands, no wait, it's in CL's hands, (Christine Lagarde), no wait it's the IMF that is going to force it, oh wait, I meant the CBI is going to announce it…on and on and on. Don't forget the other crap about needing "special #800's" and the right IQN/VNN symbol when cashing in to get "Tony's and Okie's special" rate of $38+!! I hope you all can see what nonsense it all is, IT DOES NOT WORK LIKE THAT! They prey on peoples ignorance so they look like Captain Badass!!
If "payouts started yesterday", why would they need more meetings to figure out what was already figured out because they were already paying people? Why would they need to "reprogram with new rates" if the "privileged" were being paid? What rate were they paid? Was it before or after the "reprogramming"?
"A word to the wise is sufficient", DO NOT GO OUT AND SPEND MONEY THAT YOU HAVE NOT RECEIVED YET BASED ON SOME PUMPER GURU"S "SOURCES OR CONTACTS"!! YOU will pay the price for being mislead, not them. Stay within your budget and go spend some money AFTER you receive it, not before by putting yourself in debt by way of credit cards or loans that will probably come back to bite you right in the ass!! This will be a global event, you don't need some "special guru" to state what will be obvious, especially when they have NEVER BEEN CORRECT YET!!
dinarguru