Iraqi Dinar Guru opinions 11-22-13
Iraqi Dinar Guru opinions 11-22-13
11-22-2013 Newshound Guru Stryker Article quote: "the parliamentary committee when I asked the previous administration of the Central Bank from the date the application of the project to delete the three zeroes, they replied that the year 2013 will see the completion of all the procedures for the project Kalag with companies that printed currency, etc., and the year 2014 will see the application" This is now what Finance Committee MP Abdul-Hussein al-Yasiri is saying that made him make the comments he did on Sunday about the CBI trying to lift the zeros and raise the value of the Iraqi dinar the first of 2014.
11-22-2013 Newshound Guru Stryker He is now saying that the current administration says it is not the best time to implement it. Well we will just need to wait and see but with the announcement of the bond offering in the form of IQD by the end of the year 2013 to help raise the value of the IQD I feel we have a great window of seeing this take place the first of the year 2014. By itself they can cover up what he let slip out on Sunday but with the announcement of the bonds we have a great chance of seeing this take place.
11-22-2013 Pumper Guru Bluwolf You will see the WF 800# just about now, cc are occupied now [call centers ?], rates are high, I always said get in and get out within the first 3days…some are now saying high rates only for 10 days, truth being it doesn't work that way not at all. A two digit rate on the dong its not going to happen, a lot of misconceptions out there…
Guru Critic, they already have 800#'s, just look in any phone book!! They don't need anymore and they certainly will NOT have "special" 800#'s for Iraqi dinar ex-changers, get real! He is right about one thing though, the Dong will NEVER see double digits, at least not in our lifetime.
11-22-2013 Newshound Guru Med EARLY NEXT YEAR IS WHAT I AM GUESSING AND THAT IS FROM JAN TO MARCH AFTER THAT IT CREATES PROBLEMS FOR THEM I BELIEVE. [no chance you think before this year ends then 2013?] NO. I DONT WANT TO THROW WATER ON THE PARADE. I WOULD LIKE TO SAY A LITTLE FARTHER OUT AND THEN BE WRONG THEN SAY EARLY AND NOT BE RIGHT.
11-22-2013 Intel/Newshound Guru Poppy3 IN MY OPINION THEY HAVE NEVER DEVIATED FROM WHAT HAS BEEN SAID FOR YEARS. IT WILL COME OUT AT A FLAT RATE AND STAY THERE FOR 24 TO 36 MONTHS BEFORE IT WILL BE ALLOWED TO FLOAT TO THE NOMINAL MARKET VALUE.
11-22-2013 Intel/Newshound Guru Poppy3 SURE LOTS OF PEOPLE FROM PARLIAMENT, FINANCE COMMITTEES, ECONOMIC COMMITTEES AND MANY OUTSIDERS HAVE TALKED HOLDING UP ON THE LIFTING OF THE THREE ZEROS' AND THEY HAVE TALKED FLOAT BUT NO ONE FROM THE CBI HAS EVER STATED ANYTHING OFFICIALLY EXCEPT FLAT RATE. I AM GOING TO REST ON THAT NEWS TILL ONE OF THEM STATES SOMETHING DIFFERENT.
11-22-2013 Intel/Newshound Guru Poppy3 STAND BY FOR MORE NEWS COMING IN THE NEXT COUPLE DAYS…STAY GROUNDED WITH WHAT IS THE MOST CONFIRMED INFORMATION. WHEN IT HAPPENS YOU WILL KNOW VERY QUICK AND NO ONE WILL GET LEFT BEHIND.
<–11-22-2013 SUPER PUMPER Guru Loechin …Charles Walters
this Friday morning we are still looking for the 800's to reach us. I can and will stand by the fact that the Banks have them and we wait for them. The right people have been told no more waiting Do It Now. The system is running with no issues. The rates are still holding but if this goes beyond what CL [Christine Lagarde] has said and she has to kick butt we may not be as happy as we will be right now.
Guru Critic, In other words, he is providing a "preemptive excuse" as to why NONE of us will see the rates they have been claiming, it's called…CYA!! As I have stated many many times Christine Lagarde has NO authority to raise the exchange rate of ANY currency. Article quote from today: "the Iraqi Central Bank was established as a bank independent under the law issued on the sixth of March 2004, as an independent body, which is responsible for maintaining price stability and the implementation of monetary policy, including exchange rate policies".
As a matter of fact, Turki said they want to introduce 50K notes and coins with the Arabic and Kurdish languages.
LINK: https://iraqidinarchat.net/?p=24780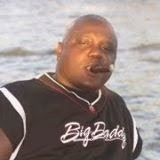 <–11-22-2013 SUPER PUMPER Guru TNT Tony… Tony Renfrow
Call center personnel are at the center at this time, waiting for activation. Everyone is still expecting this before the banks open in the morning.
Guru Critic, surprise surprise, he's WRONG again!!
11-21-2013 Intel/Newshound Guru Poppy3 IT HAS BEEN REPORTED TO ME THAT PROGRESS IS BEING MADE IN GENEVA IN THE FINANCIAL SUMMIT AND THE RATES OF THE RV AND REQUIREMENTS HAVE BEEN DISCUSSED AND AGREED UPON BUT THIS IS NOT CONFIRMED. IT HAS BEEN SAID THE HCL MUST BE COMPLETED AS ONE OF THE REQUIREMENTS FOR IRAQ'S FUTURE AND THIS IS EXCELLENT NEWS BECAUSE THE HCL WILL REQUIRE THE RV TO FUND IT. THE RV AND HCL WILL HAPPEN IN CONJUNCTION WITH ONE ANOTHER.
11-21-2013 Intel/Newshound Guru Poppy3 THE RV IS AND WILL HAPPEN AND ALL INDICATIONS SHOWS ME VERY DEFINITELY THEY ARE DESPARATE TO GET THE RATE CHANGED TO A MUCH HIGHER VALUE. THE BOND SALE AND STOPPING THE AUCTIONS ALSO SHOWS US THEY ARE MAKING MOVES TO RV THE DINAR RATE.
11-21-2013 Newshound Guru Tlar Article: "IMF Executive Board Reviews Noncomplying Purchase by Iraq and Breach of Obligations Under Article VIII, Section 5″ Iraq is striving to become IMF compliant so that they can enter Article VIII with their currency. The IMF would naturally want to watch them for a while and judge them in this light to make sure they are 100% compliant before they will be allowed to change. In this article the IMF is looking back to as early as 2010 even though they were not an Article VIII currency.
11-21-2013 Newshound Guru Tlar I'm sure they are doing this to tell and help train the CBI as to where they were not in compliance and why. We must be getting pretty close for the IMF to do this and the CBI must be requesting and desire to make that change soon or why would the IMF bother. It is much like becoming a member of the WTO. They are also trying to become full members but to achieve that they must rise up to the rules required for that membership.
11-21-2013 Newshound Guru Tlar From time to time the WTO has also measured them and pointed out where they must improve to meet the requirements, including telling them more than once that they require them to have a currency closer to the value of dollar before they will be accepted. Pretty much this is the reason I quit reading articles that talk about Iraq's ascension to the WTO because they will never qualify until they raise their currency.
Guru Critic, It is NOT about the value of their currency, it's about having little to no exports that need to be regulated fairly to all nations, that's why it is called the "World Trade Organization"!!
11-21-2013 SUPER PUMPER Guru Okie_Oil_Man I AM RECEIVING VERY POSITIVE INFORMATION ABOUT WHAT MAY TRANSPIRE IN THE WEE HOURS OF THE NIGHT TONIGHT.
11-21-2013 Newshound Guru Stryker the Frozen Funds and the DFI Funds hold the key to currency reform in Iraq. Lift zeros and raise the value of the Iraqi dinar at the beginning of 2014 articles started last Sunday with many more following that stated that the CBI is not ready, yet. The fact that they are reporting this gives me a real warm feeling that it really could take place, sooner than later if a few things get taken care of.
11-21-2013 Newshound Guru Stryker Remember, the CBI hasn't made any official comment on this, just members of the finance committee and a few others but you know they got their information from some person with loss lips…Hang in there my friends because we are getting closer every day.
11-21-2013 SUPER PUMPER Guru TNT Tony [via Already Blessed] Everything is still absolutely awesome…NO bad NEWS…WE are used to waiting for it! Hang in THERE…IT is really almost over!
11-21-2013 Intel Guru Winalot Let's have a reality check. I can see no way possible for the rates being thrown around to be possible. You can believe what you want. BUT! When you are standing in line at the bank, and you get to the point of exchanging, and they tell you $3.++ on the dinar, and $.05 'ish on the VND…remember one thing. AT THAT RATE, THIS IS THE SINGLE BEST INVESTMENT YOU WILL HAVE EVER MADE IN YOUR LIFETIME! I would also like to add a word about the smart cards…NOTHING HAS CHANGED~! The Iraqi's still worry EVERY DAY if they are going to be able to feed thier children.
Guru Critic, If they told us .20 cents to $1 dollar on the IQD would be FANTASTIC!!
11-21-2013 Newshound Guru Lojak This ride is about to end, and the crazy rates will not be happening.
11-21-2013 SUPER PUMPER Guru Loechin There were verified situations that did concern the Banks and that has been given attention to by the right people this morning. Can this continue NO and it won't either. We are right now in an EVERYTHING MOMENT. Right now at this very moment everything in your financial life is about to change. NO ONE knows the exact moment that this is coming, that we know anyway. Is there a back date, yes and do we know It yes, but it won't be told to the masses either. Keep the faith that the RV is here, it has been completed, and it's in the hands of the Banks. When they release it, we will know it…
Guru Critic, so will everyone else around the globe and the CBI. You pumpers will NOT know one minute before thousands of others do! They are "special" to know EVERYTHING before anyone else. Just look at their track record of late!!
11-21-2013 Newshound Guru Adam Montana [Is the CBI the only one that can institute this RV or can the IMF or another organization force it?] The IMF cannot force the CBI to raise the rate. The CBI is the only entity that can approve or deny a change in what they are paying for it, and that is what sets the rate.
11-21-2013 SUPER PUMPER Guru Okie_Oil_Man THIS ALMOST SOUNDS INCOMPREHENSIBLE BUT THE STATED GOAL OF THE UST IS TO TRY TO ACCOMMODATE AND REDEEM AS MANY DINAR HOLDERS AS POSSIBLE IN ONLY 7-10 DAYS. THAT HAS NO EFFECT ON THE 30 DAY DEADLINE BUT THE LONGER YOU WAIT THE RATE WILL START TO DROP. THE APPOINTMENT PLACEMENT CENTERS WILL BE 24 HRS A DAY FOR 30 DAYS OR AT LEAST UNTIL THE CALLS SUBSIDE ENOUGH TO JUSTIFY THERE REDUCED HOURS.
11-21-2013 SUPER PUMPER Guru Okie_Oil_Man [do you believe we will have a shot at appointments on Thursday?] THATS WHAT WERE HOPING AT THIS MOMENT BARRING ANY MORE UNFORESEEN INCIDENTS. [Can you divulge the rate…?] RATE STILL UNBELIEVABLY HIGH AND HAS BEEN CONSTANT FOR SEVERAL DAYS NOW. [do you see this being resolved and all of us who follow the rules at the banks soon?] ABSOLUTELY YES.
11-21-2013 Newshound Guru Kaperoni [your thought on the "opening float" ?] it will start where it is, 1166 and rise fast…the rate could climb to 1 to $1 or more. its up to Iraq and the IMF and until the CBI conforms, nothing will happen. …if the dinar we hold, is going to be a "hard currency" as stated by the CBI it must float that is a fact, hard currencies cannot be hard, unless they float and if the dinar we hold is going to be held in central banks around the world "for a very long time" as the CBI stated as a reserve currency…it has to be priced correctly so they can buy and sell.
11-21-2013 Newshound Guru Kaperoni [How long do you think the large notes will be good?] the CBI said institutionally they will accept them for up to 10 years but if you dont buy that..the IMF has a rule…any IMF member who does a currency change, must honor their currency for at least 12 months so you have at least a year. under shabibi the CBI complied with the IMF and if they would have requested Article VIII it would have been granted and the dinar would have begun to rise. under Turki the monetary policy is a mess. the outside pressure is building around Iraq to make changes. they cannot sit and do nothing much longer.
dinarguru