Without a visa .. Nujaifi's visit to Iran in a "secret"
Without a visa .. Nujaifi's visit to Iran in a "secret"
Published on: 03/04/2016, 17:50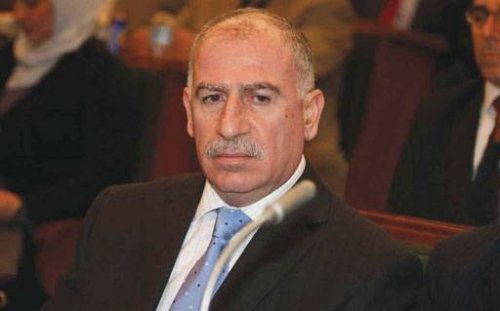 BAGHDAD / Sky Press:
Political source revealed early Sunday, visiting the "secret" of the prospective head of the coalition are united Osama Najafi to Iran, as pointed out that the visit would be through Iraq is a country without a visa.
The source said in an interview with "Sky Press", "The Vice President of the Republic article and president of a coalition united Osama Najafi intends to carry out an unannounced visit to Iran," noting that "Najafi will be accompanied by some political figures, without disclosing the reasons for the visit."
"The delegation headed by Najafi will meet with Iranian President Hassan Rowhani and some Iranian leaders," adding that "the visit will be through the second country other than Iraq and without a visa."
According to news reported by some local media and social networking sites to the Qods Force, commander of the Iranian Revolutionary Guard Gen. Qassem Soleimani start by clicking on the Iraqi political blocs not to pass the new government formation handed over by Prime Minister Haider al-Abadi to the presidency of the parliament Thursday (31-3-2016) which included the replacement of 16 ministers, as well as the integration of six ministries.
But it seems that a technocrat government, will not see the light, in the light of the objections that began to emerge to the surface, strongly and clearly slowly. After Abadi breathed a sigh of relief with the termination of the cleric Muqtada al-Sadr national sit-in which was launched about two weeks ago, showing a political and constitutional new obstacles front-Abadi, who seeks to win the confidence of parliament, the government of technocrats, fearful that al-Sadr back to knock them out after his threats to transfer the demands of "Hla" to "Hla gouge."
A source said on Sunday that there were leaks about the lack of approval of the State of Law coalition led by former Prime Minister Nuri al-Maliki and the Union of Iraqi forces and the Kurdistan Alliance on the new cabinet line-up presented by Prime Minister Haider al-Abadi last Thursday to the chairman of the parliament, pointing to the existence calls for early elections in the event of not to pass the names of the candidates.
skypressiq.net