Warning of its implementation .. Advisor Al-Kazemi: floating the currency leads to the collapse of the Iraqi market
Warning of its implementation .. Advisor Al-Kazemi: floating the currency leads to the collapse of the Iraqi market
2021-04-19 03:28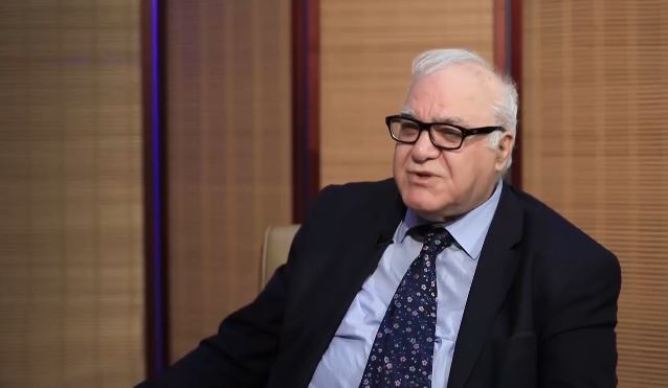 Shafaq News / The appearance of Muhammad Salih, Advisor to the Prime Minister for Financial and Economic Affairs, confirmed on Monday that it is not permissible to float the currency in Iraq, indicating that this leads to the collapse of the market.
Saleh said in an interview with Shafaq News; It is "not permissible to float the currency in Iraq because the market will collapse in this case," indicating that "the entry and exit of hard currency does not enter the market, which is only an exit for it, but rather the government is the one that brings this hard currency."
Saleh added, "If the government withdraws its hand, the supply will stop and the demand increases and thus the market will collapse," stressing that "the float takes place in economies in which supply and demand comes from the market and that the state enters to buy and sell to create a balance in the price with its reserves."
He pointed out that "the problem in Iraq is that the market is demanding and that the state is offering, and in the event that the Central Bank does not sell the dollar, it means that all the supply has stopped and there is no other offer, and if there is another offer, it is a little offer that is not enough to meet the demand and therefore the prices will rise Because demand will be more than supply. "
He stressed that "the state is the bidder in Iraq, and therefore if the state tends to float, then this means that there is no supply and thus prices collapse."
Floating currency is completely liberalizing the exchange rate, so the government or the central bank does not interfere in determining it directly, but rather it is secreted automatically in the currency market through the supply and demand mechanism that allows setting the national currency exchange rate against foreign currencies.
It is noteworthy that some officials talk from time to time on the need to float and liberalize the currency to preserve the hard currency reserves at the Central Bank.
shafaq.com