Update, Convict TNT Tony pleads guilty, AKA King of Rumors Guru
Update, Convict TNT Tony pleads guilty, AKA King of Rumors Guru
Posted 6-15-15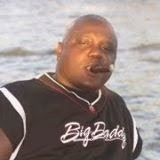 Here is a brief summary of the charges and events surrounding Anthony Renfrow, aka TNT Tony.
FACT: Tony's Dinar Info has proven to be unreliable since April 2011
We all deserve the TRUTH about him and here it is:
On May 21, 2015 Anthony Renfrow pleaded GUILTY to a Felony. In 2006 his company (not related to the Dinar) he started and headed up took in $4,825,000.00 from people promising them 14% interest earned daily in an MLM Scheme.
TNT Tony (TNT Dinar Guru) pleads guilty Count 1 conspiracy to Commit Wire Fraud & engaging in Monetary transactions of more than $10,000 in Criminally Derived Property – 18 USC 371 & 1349
Proposed Sentence. The parties propose, as an appropriate disposition of the case, a sentence of not greater than 1 year and 1 day in prison on count 1; three years of supervised release; no fine; restitution as delennined by the Court; forfeiter judgment of $I.676 million; and the mandatory special assessment of $100.
You can read everything in it's entirety at this link:
https://www.truthcall.com/tony.html