Trump threatened Clinton: I will not be a good person anymore
Trump threatened Clinton: I will not be a good person anymore
Published on: 7-30-2016, 11:36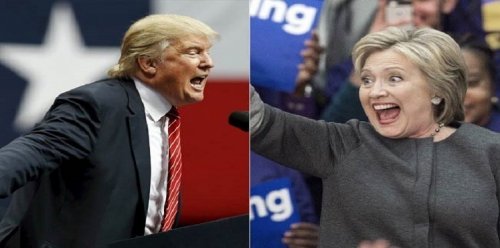 BAGHDAD / Sky Press
Vowed the official candidate of the Republican Party of the US presidential election, Donald Trump, Saturday, Democratic rival Hillary Clinton that he will no longer "a good person" and is preparing to fight a cruel conflict.
Trump has pledged, in a speech to his supporters in the city of Colorado Springs to "take off the gloves", and states that this phrase means to prepare to fight a cruel conflict.
Trump responded to the demands of his supporters, the prosecution of Hillary Clinton, saying: "I did not talk only to win in the November 8 election, but now have agreed with you. They told Clinton that I will not be prepared nice for her .. Trump will no longer Mr. good man ".
On the same day, described Trump, in a speech before the Republican National Convention Party, the main floor to Hillary Clinton, who delivered the day before in Philadelphia, it was exciting to boring, and said: "I listened to it yesterday, and addressed to questions about whether Hillary succeeded in their statements. I think that was her medium, not a success nor a failure, and Hillary cried a lot. "
skypressiq.net