The three Iraqi presidencies are looking at nine files
The three Iraqi presidencies are looking at nine files
2022-12-02 13:18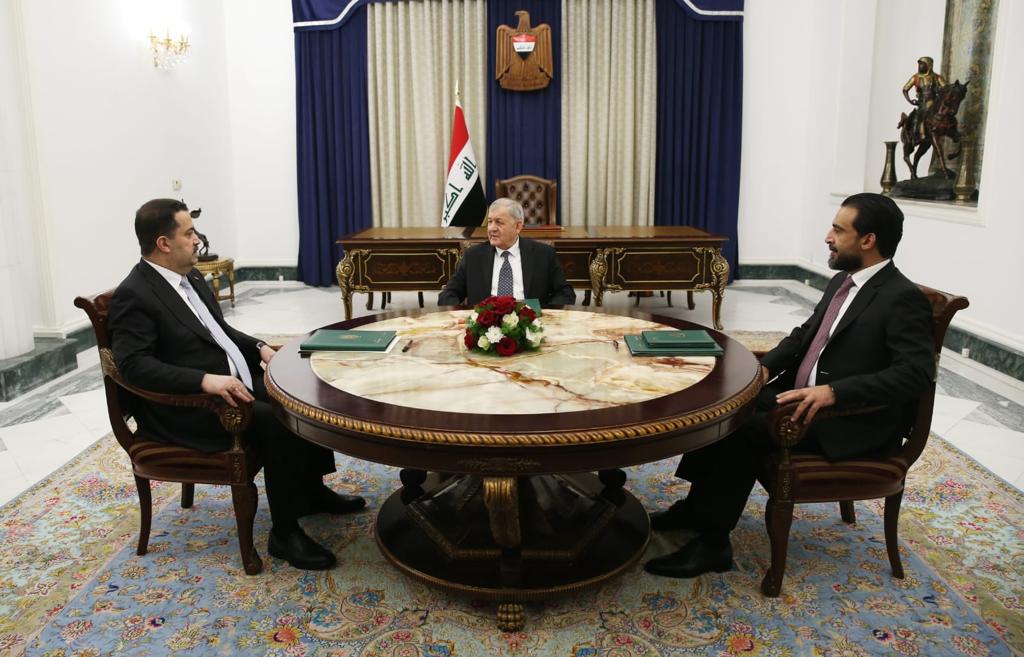 Shafaq News/ The three presidencies held a meeting, on Thursday, at the Peace Palace in Baghdad, including the President of the Republic, Abdul Latif Jamal Rashid, the Prime Minister, Muhammad Shia' al-Sudani, and the Speaker of Parliament, Muhammad al-Halbousi.
The meeting discussed the overall political, economic and security situation in the country, and ways to support the government in implementing its program in a manner that ensures the provision of the best services to citizens, according to a statement by the Presidency of the Republic.
The meeting stressed the importance of unifying the political discourse at the local and international levels, and the need to legislate the laws that were agreed upon in the political agreement and within the specified periods.
The meeting stressed the need to proceed with holding provincial elections next year, as emphasized in the government curriculum.
The economic situation in the country was also discussed, and the need to legislate the budget law was emphasized, and the importance of strengthening measures to preserve public money, combat corruption, and promote reform steps in this regard.
The conditions of the displaced in the country were also discussed, as the meeting stressed the need to exert more efforts to end their suffering and work for their return to their homes in a way that guarantees them a decent, safe and stable life.
shafaq.com