The State Council announces the completion of the audit of the 2023 budget instructions
The State Council announces the completion of the audit of the 2023 budget instructions
2023-08-01 07:40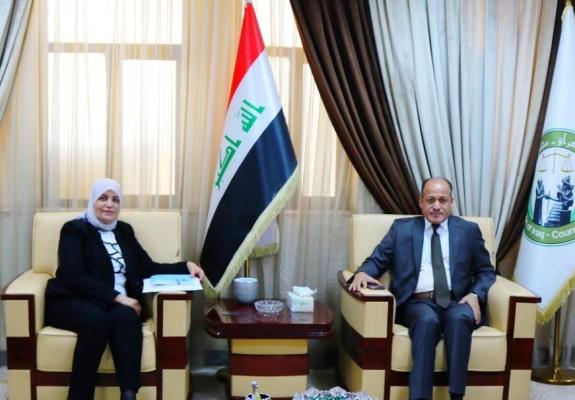 Shafaq News/ The State Council announced today, Tuesday, the completion of the audit of the tripartite budget.
A brief statement by the State Council, received by Shafaq News agency, stated; The process of checking the instructions for implementing the Budget Law for the years 2023-2024-2025 No. (13) for the year 2023 took place in the presence of the Minister of Finance, the Ministry of Planning, and the relevant authorities, for the purpose of facilitating the procedures for implementing the aforementioned law.
On Monday (June 12), the Iraqi parliament voted on the federal budget law for the years 2023, 2024, and 2025, after discussions that lasted for five days.
The value of the current year budget is 197 trillion and 828 billion Iraqi dinars (about 152.2 billion dollars), with a total deficit of 63 trillion dinars (48.3 billion dollars), while the items of the 2023 and 2024 budgets have not been published.
shafaq.com