The Sadrist movement is moving to new protests: We will cut the road for Al-Sudani to head the government
The Sadrist movement is moving to new protests: We will cut the road for Al-Sudani to head the government
2022-10-04 01:54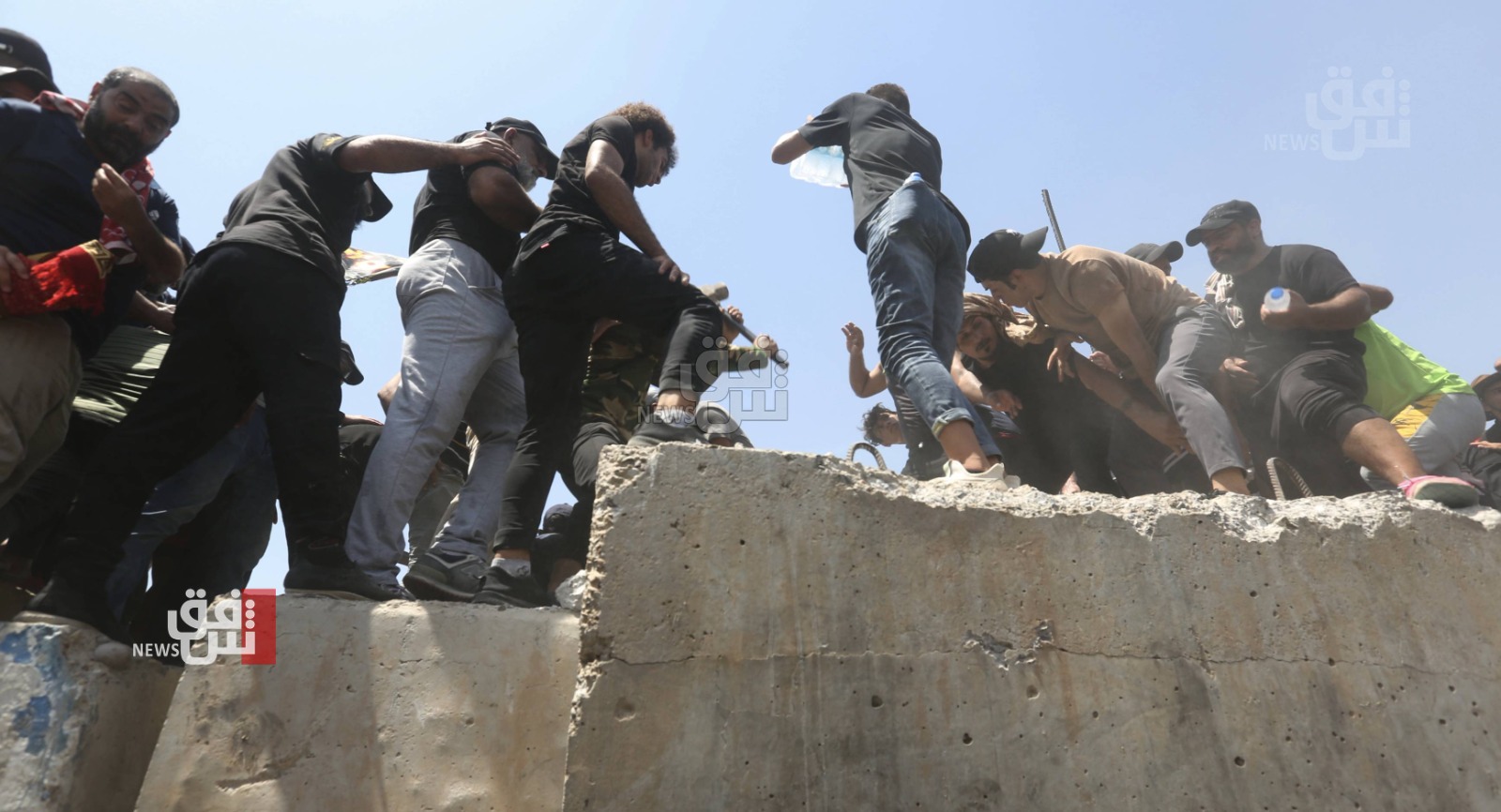 Shafaq News/ A leader in the Sadrist movement, led by Muqtada al-Sadr, confirmed today, Tuesday, the return of popular protests in the capital, Baghdad, in the next few days. With its expansion in some governorates of the center and the south.
As soon as the coordination framework announced at the end of last July the nomination of Muhammad Shia Al-Sudani to head the government, demonstrators from the Sadrist movement were able to storm the Iraqi parliament building in the fortified Green Zone in central Baghdad, which includes government institutions and foreign embassies, while the country has been mired in a complex political crisis for months.
Later, after an armed clash with elements belonging to the security forces in al-Khadra, al-Sadr's followers began to withdraw in response to a call from their leader.
The Sadrist leader told Shafaq News Agency, who asked not to be named, "The leadership of the Sadrist movement is seriously considering the resumption of popular protests in the capital, Baghdad, with its expansion in some central and southern governorates, during the next few days, especially with the approach of (forty) martyrs of the Green Zone demonstrations. ".
He added, "The Sadrist movement will escalate the intensity of the popular protests, to prevent the coordination framework from forming the government of Muhammad Shia Al-Sudani, as the movement will not allow this, and the Sadrists will take to the street soon, and work is continuing to finalize the return of the protests, which will be completely different from the previous one." saying.
Disagreements prevail within the coordination framework about al-Sadr's demands and about the framework's candidate for prime minister, Muhammad Shiaa al-Sudani, at a time when political parties are moving to organize early elections, but the last proposal collides with a number of legal and political obstacles.
shafaq.com