The President of the Republic ratifies the Federal Budget Law
The President of the Republic ratifies the Federal Budget Law
2023-06-21 05:05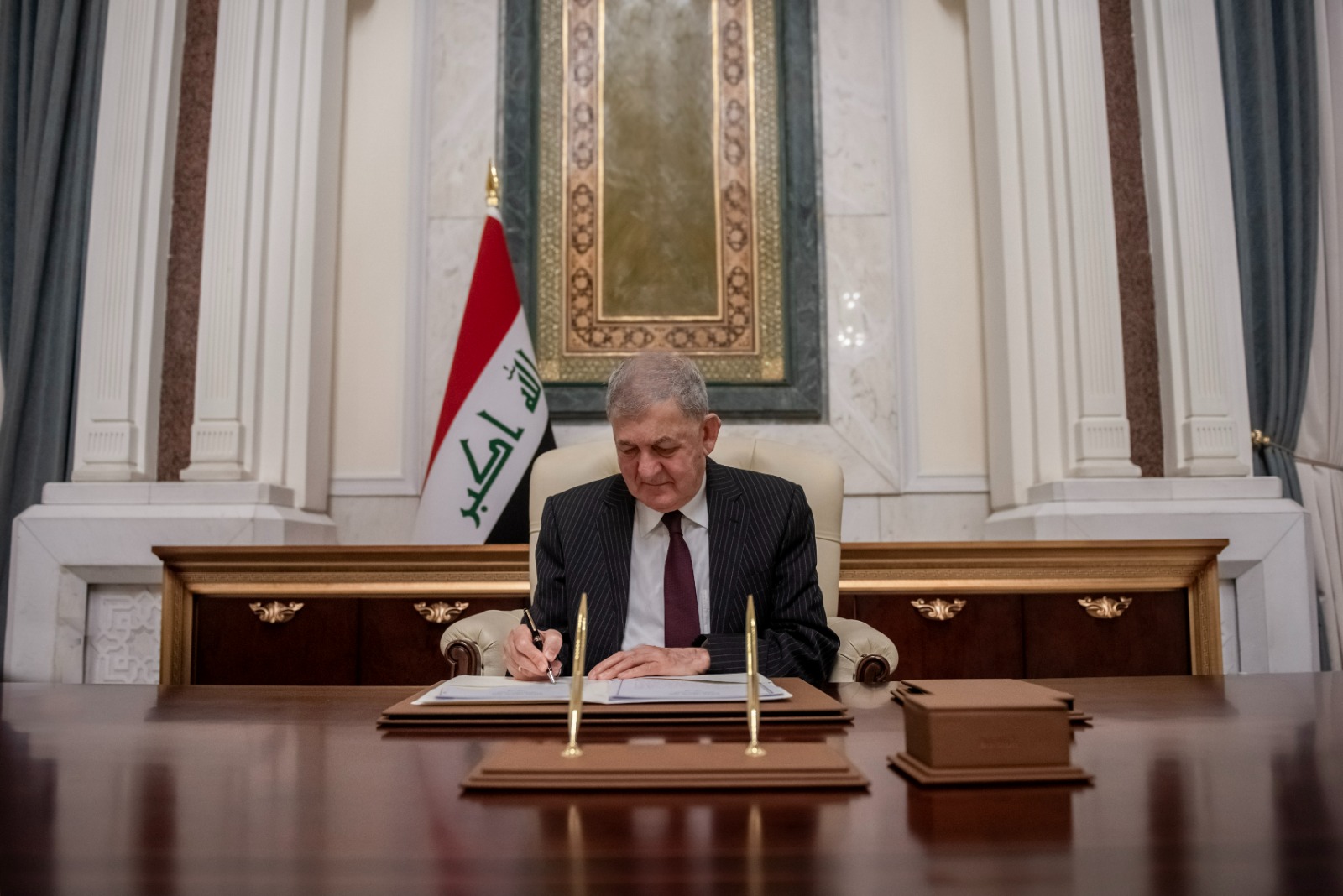 Shafaq News/ Today, Wednesday, June 21, 2023, the President of the Republic, Abd al-Latif Jamal Rashid, ratified the federal public financial budget law.
Rashid stressed that approving and approving the budget is a turning point for the government to implement its program, which includes securing the necessary needs of citizens, providing basic services such as health and education, rehabilitating infrastructure and embarking on vital and strategic projects that will reflect positively on the reality of the daily life of citizens.
He pointed out the need to rationalize government spending, preserve public money, and develop and diversify the sources of the economy at a time when the country is facing economic and environmental challenges.
The President of the Republic also praised the efforts made to approve the budget from all parties, taking into account the important operational and investment aspects, and fairness to low-income groups, in a way that achieves social justice.
On June 12, the Iraqi parliament voted on the financial budget for the three years (2023-2024-2025), with a value of 198.9 trillion Iraqi dinars ($153 billion) for each year.
shafaq.com