The Minister of Oil holds a meeting to discuss the draft oil and gas law
The Minister of Oil holds a meeting to discuss the draft oil and gas law
17/08/2023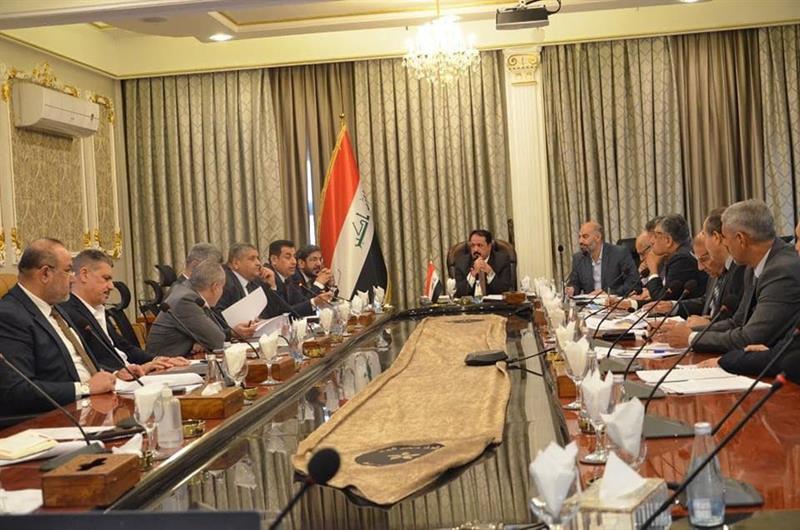 Today, Thursday, the Ministry of Oil organized a meeting of the working group tasked with preparing the draft oil and gas law.
The meeting was chaired by the Ministry's advisor for administrative, legal and oversight affairs, Hamdan Awijel, and the meeting included a number of officials in the oil companies and departments of the Ministry's headquarters.
And the Ministry of Oil stated in a statement, NRT Arabia received a copy of it, that "the meeting aims to discuss the preparation of a draft oil and gas law, and to work on crystallizing a professional national vision that achieves the goals of optimal investment of oil wealth to serve the public interest."
And the Prime Minister, Muhammad Shia Al-Sudani, had directed in early August to form a ministerial committee that would supervise the technical dialogues between the Federal Ministry of Oil and the Ministry of Natural Resources in the region, as well as inviting the governors of the oil-producing provinces of Basra, Maysan, Kirkuk and Dhi Qar. And the general managers of government oil companies for the ongoing technical dialogues regarding the draft oil and gas law, provided that these dialogues are followed by the completion of the political dialogue to agree to present the draft law.
nrttv.com