"The largest shipment"… Iraq exports 25,000 tons of gas condensates
"The largest shipment"… Iraq exports 25,000 tons of gas condensates
2023-09-28 05:44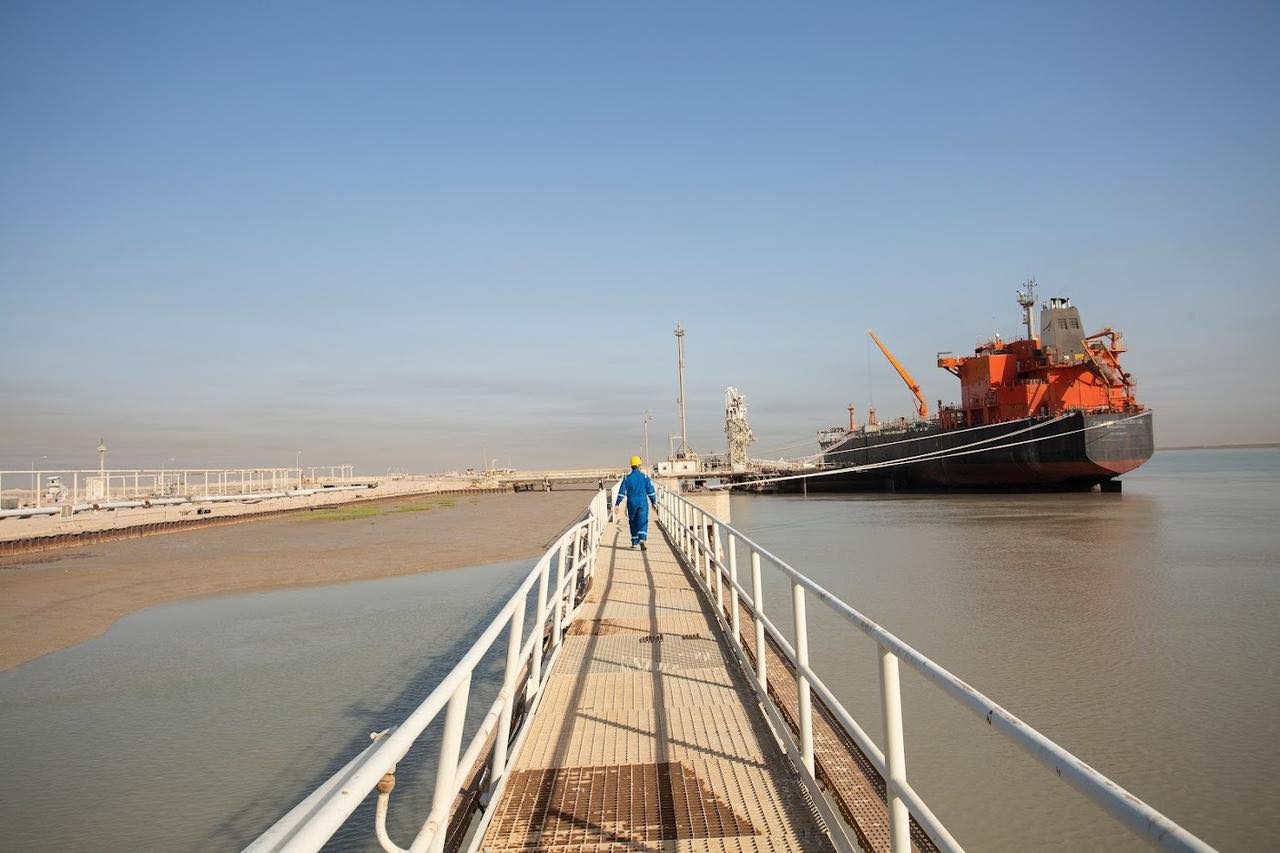 Shafaq News/ The Iraqi Ministry of Oil said, on Thursday, that the Basra Gas Company achieved the highest rate of export with a capacity of 25,000 tons of condensate (C5), in an effort to enhance the quantities exported through Umm Qasr Port in Basra in support of the country's economy.
In a statement, the ministry quoted the authorized director of the Basra Gas Company, Andrew Weber, as saying that exporting 25,000 tons of condensates is a major achievement that will raise export rates, as well as that it will enhance Iraq's financial revenues, noting that this export process is the highest for the Basra Gas Company, and This will enable the company to expand exports to new markets.
He continued to say, "Iraq has the ability to be a global player in the field of liquefied petroleum gas and condensates, and we have an ambition to be among the developed countries in exports."
On a related level, Director of the Commercial Authority of Basra Gas Company, Sultan Al-Maliki, said, "This achievement is the result of cooperative efforts between many bodies and teams in the company, which made this success a source of pride for it."
He noted that "the ability to load larger shipments will enable importing companies to transport these shipments to destinations and markets further east, where there is a higher and better value for using condensates in the chemical industry."
It is noteworthy that the Basra Gas Company was loading 16,300 tons of condensate in the past period, and with the increase in production, the company was able to raise the shipment to 25,000 tons safely and efficiently using the tanker "Marlin." This means loading larger shipments, which enables the company to increase its current capacity. And the future for export.
It is worth noting that the Basra Gas Company increased its production of associated gas to more than three times what it produced when it was established in 2013. It has so far been able to prevent more than 160 million tons of carbon dioxide from entering the atmosphere.
With the full operation of the Basra Gas Liquefaction Plant, it will prevent an additional 10 million tons of carbon dioxide from polluting the atmosphere, increasing the company's ability to eliminate about 30 million tons in total of carbon dioxide annually, according to the Ministry of Oil.
On Sunday, February 20, 2016, the Iraqi Ministry of Oil announced the export of the first Iraqi shipment of gas condensates.
shafaq.com