The Iraqi parliament votes to complete the government booth next Saturday
The Iraqi parliament votes to complete the government booth next Saturday
2022-12-01 06:15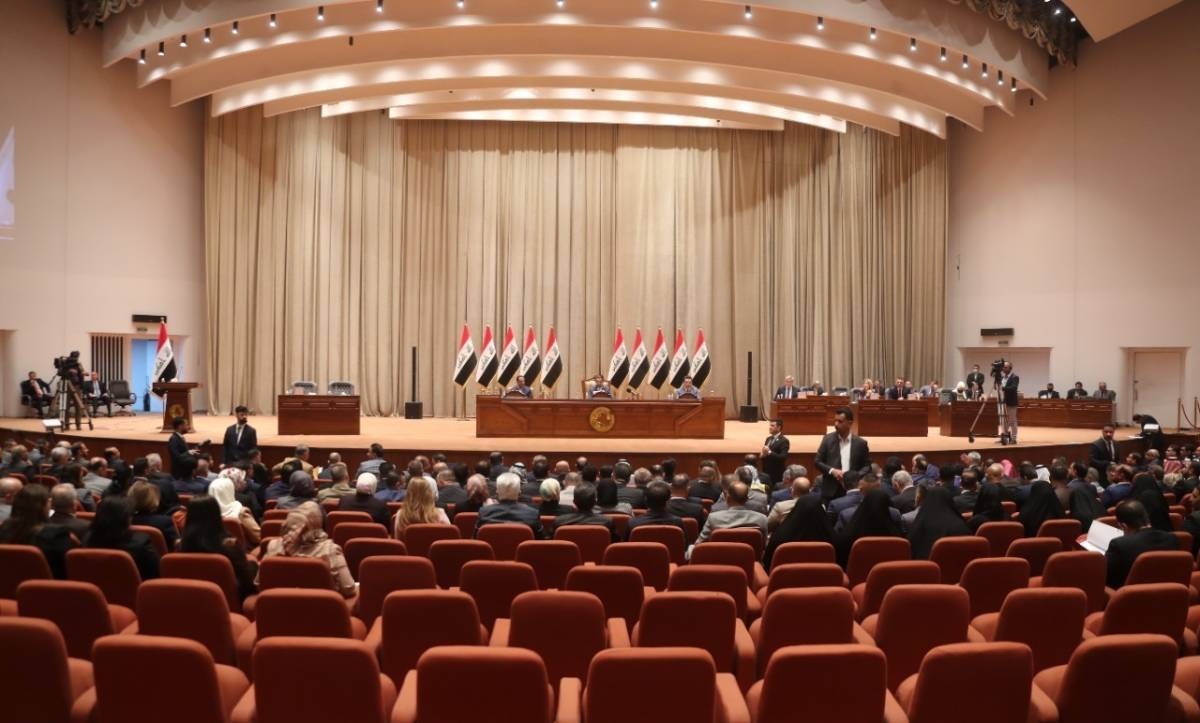 Shafaq News/ The Presidency of the Iraqi Council of Representatives announced, on Thursday, that it will vote to complete the ministerial cabinet in its next session, in addition to reading some draft laws.
In a statement received by Shafaq News agency, the parliament's media department stated that next Saturday, Parliament will hold its 15th session of the second legislative term of the first legislative year, to vote on completing the vote on the cabinet.
The first readings of draft laws will also take place, the ratification of the agreement on economic, commercial, scientific and technical cooperation between the government of the Republic of Iraq and the government of Hungary, the accession of the Republic of Iraq to the nuclear safety agreement and the joint agreement on the safety of spent fuel management and the safety of radioactive waste management, and the ratification of the investment promotion and protection agreement between the government of the Republic Iraq and the Government of the Kingdom of Saudi Arabia Committee on Foreign Relations.
As well as the law ratifying the agreement to avoid double taxation and prevent financial evasion with regard to taxes on income and capital between the government of the Republic of Iraq and the government of the State of Kuwait, and the law on freedom of expression, assembly and peaceful demonstration.
Also, the report and discussion of the second reading of the draft law of the fourth amendment to the industrial investment law for the private and mixed sectors No. 20 of 1998, and the report of the fact-finding committee about the information contained in the book of the Ministry of Environment, the Radiation Protection Center, that there is chemical radiation (carcinogenic) in the al-Dab fertilizer produced by the Southern Fertilizer Company.
shafaq.com