The Iraqi Parliament completes the cabinet of the Sudanese government by granting confidence to two ministers
The Iraqi Parliament completes the cabinet of the Sudanese government by granting confidence to two ministers
2022-12-03 02:23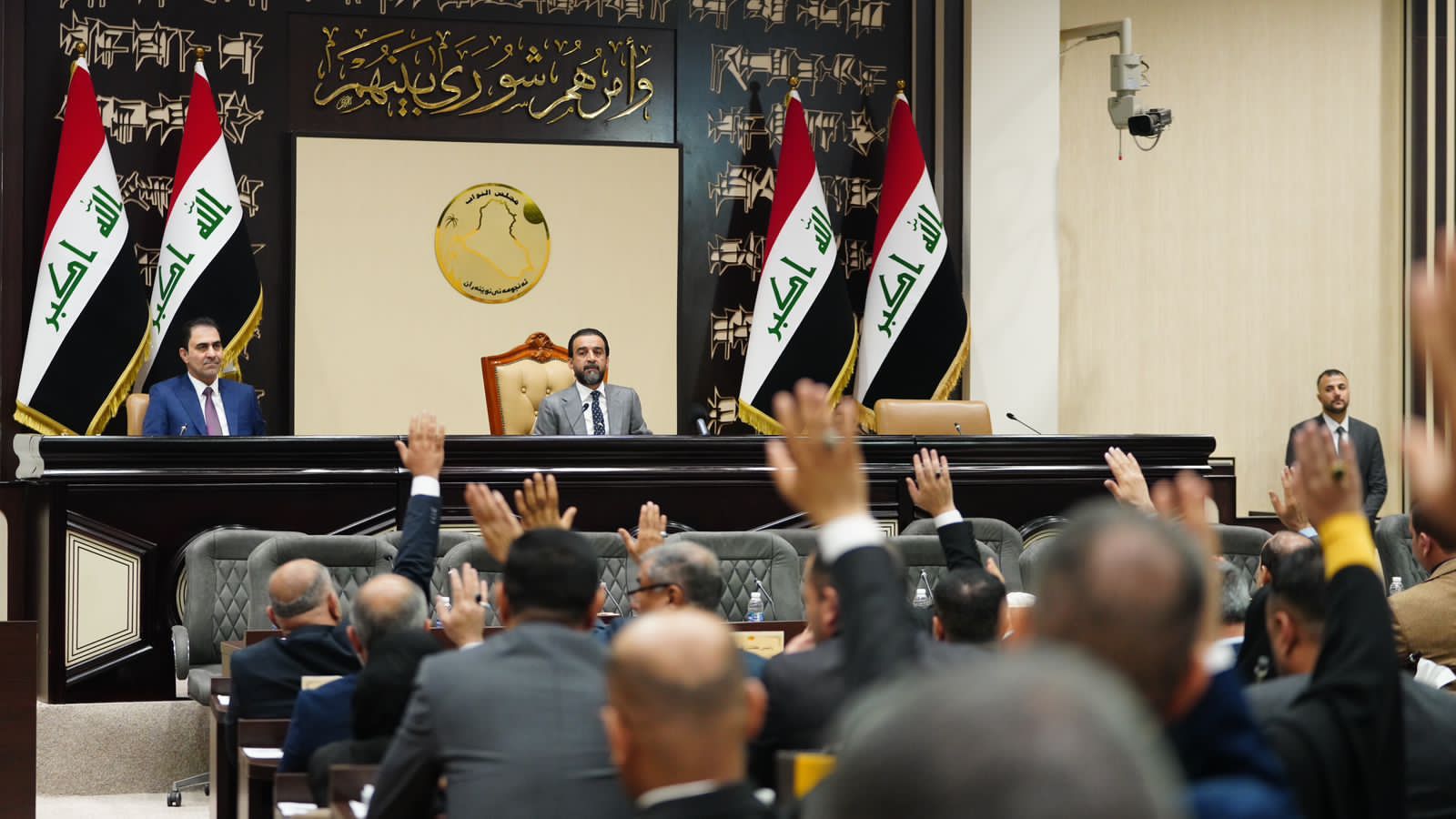 Shafaq News/ The Iraqi Parliament voted, today, Saturday, to grant confidence to the Minister of Construction, Housing, Municipalities and Public Works, Bankin Abdullah Rikani, and to the Minister of Environment, Nizar Muhammad Saeed Amidi.
Shafaq News agency reporter said that the parliament held its session headed by Muhammad al-Halbousi, Speaker of Parliament, after the completion of the legal quorum, in the presence of 208 members.
A statement issued by the Media Department of the House of Representatives stated that an absolute majority voted to grant confidence to the two ministers, and thus the ministerial cabinet of the current federal government headed by Prime Minister Mohamed Shia Al-Sudani has been completed.
It is noteworthy that the House of Representatives had voted, at the end of last October, on the cabinet of the Sudanese, with the exception of the ministries of Environment, Construction and Housing, due to the differences that took place over the two positions by the two Kurdish parties (the Kurdistan Democratic Party and the Patriotic Union of Kurdistan).
The political agreements that preceded the formation of the government determined the share of the Kurdish component in four ministries, in addition to the position of the President of the Republic and the second deputy speaker of Parliament.
shafaq.com