The dollar passes 155,000 amid protests in front of the Central Bank of Iraq
The dollar passes 155,000 amid protests in front of the Central Bank of Iraq
2023-07-26 01:21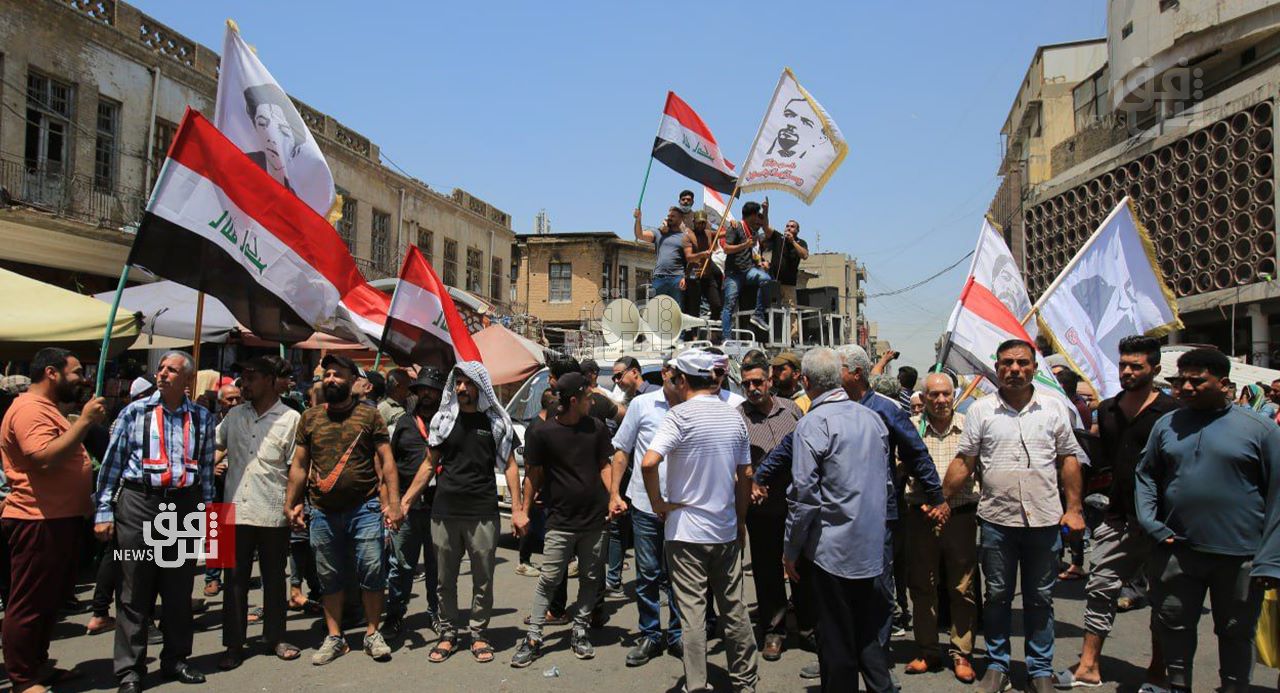 Shafaq News/ The exchange rates of the US dollar against the Iraqi dinar rose today, Wednesday, in the markets of Baghdad, and in Erbil, the capital of Kurdistan Region, to reach more than 155,000 dinars.
Shafaq News agency reporter said that the central Al-Kifah and Al-Harithiya stock exchanges in Baghdad recorded, at 11 am, an exchange rate of 155,200 Iraqi dinars for every 100 US dollars, while the prices recorded in the morning for the opening were 154,300 dinars for 100 dollars.
As for the dollar prices in exchange shops in the local markets in Baghdad, they rose, as the selling price reached 156,500 dinars, while the purchase price reached 154,500 dinars for every 100 dollars.
In Erbil, the capital of the Kurdistan Region, the stock market also recorded an increase, as the selling price reached 155,200 dinars, and the purchase price was 155,150 dinars for 100 dollars.
In addition, dozens of angry protesters gathered in front of the Central Bank of Iraq building in the center of the capital, Baghdad, to protest against the high exchange rate of the dollar.
The demonstrators raised Iraqi flags and banners calling for swift measures to curb the continuous rise in exchange rates.
shafaq.com