Talks between Washington and Baghdad to keep US troops in Iraq
Talks between Washington and Baghdad to keep US troops in Iraq
Friday 05 May 2017 at 9:39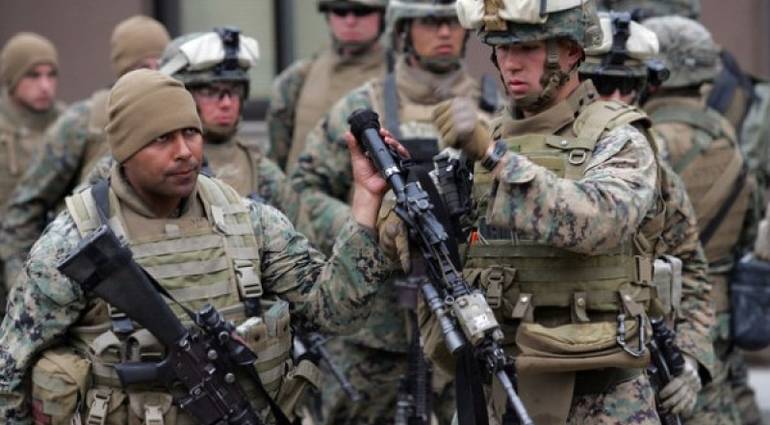 BAGHDAD / Sky Press:
Official sources in Washington and Baghdad said that "several meetings were held between the representatives of US President Donald Trump and Iraqi Prime Minister Haider al-Abadi administration, to discuss the possibility of US troops to stay in Iraq even after defeating Daesh.
The news agency "Associated Press" the US from these sources, which it did not name, as saying that "the talks on this matter are still continuing, although there is a consensus between the two governments on the need for the presence of US forces in Iraq in the long term to ensure the country's security.
According to those sources, he has participated in these talks, US Secretary of Defense James Mattis.
For his part, said the American site, "ABC News," that the goal of the talks is the survival of US forces within the current Iraqi bases, in five locations at least the area of ​​Mosul (in northern Iraq) and along the Iraqi border with Syria.
It is noted that there is at the present time, nearly seven thousand US military in Iraq for training purposes and to provide advice and participation in the international coalition's efforts against Daesh.
skypressiq.net