Sudanese Advisor: The Iraqi-American agreement constitutes the beginning of stabilizing the exchange rate
Sudanese Advisor: The Iraqi-American agreement constitutes the beginning of stabilizing the exchange rate
14/11/2023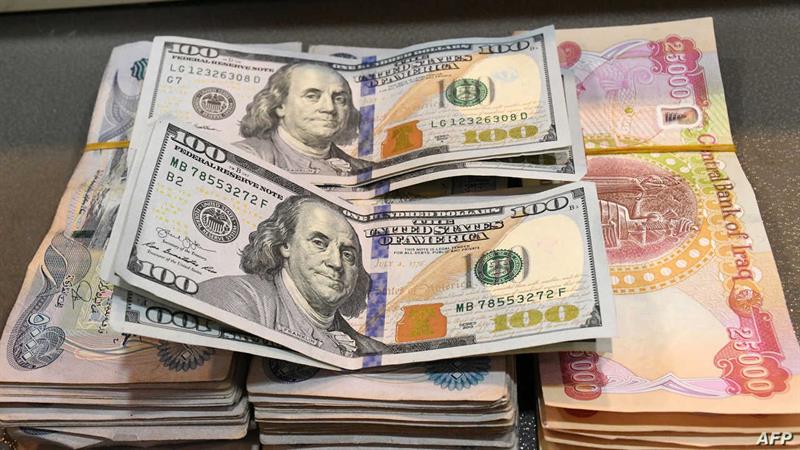 Mazhar Muhammad Saleh, advisor to Prime Minister Muhammad Shia al-Sudani for financial and economic affairs, saw the agreement of the Central Bank of Iraq and the representative of the US Federal Bank, regarding strengthening the balances of Iraqi banks in dollars and increasing their number, and strengthening other local banks with balances from an international currency basket, "a step towards stabilizing the dollar exchange rate" in The country.
Saleh added in a press statement, "The Iraqi Monetary Authority holds foreign currency reserves, which are the highest in Iraq's financial history," noting that "Iraq has the highest foreign currency reserves and high commercial efficiency. Today, the reserve currencies are sufficient for Iraqi trade for a period of (fifteen months)." While the global standard is (three months)."
He explained that external financing for the private sector takes place through the compliance platform, which required conditions that lasted for a year from last October to this November, and thus the banks adapted on the basis of global compliance with the use of foreign currency for the purpose of trade and not for other purposes that cause problems for the state.
He noted, "The agreement between Iraq and the United States indicates the presence of high flexibility in financing the private sector, by strengthening a number of banks in dollars, which have adapted themselves to global compliance and will finance Iraq from major global commercial centers."
Saleh pointed out that more than 85% of foreign currency demand is made through the external platform managed by the Central Bank of Iraq, by enhancing the balances of foreign banks, while the parallel market constitutes only 15% of the speculators' market, stressing that this The agreement marks the beginning of price stability in the exchange market.
An Iraqi government source had previously revealed an Iraqi-American agreement aimed at strengthening the balance of 10 Iraqi banks in dollars. He also revealed an increase in the number of Iraqi banks whose balances in Chinese yuan would be strengthened through the Singapore Development Bank to 13 banks, while the number Banks that have strengthened their accounts in Indian rupees with the Development Bank of Singapore 2, and other banks will be added within the next two weeks.
nrttv.com