Politician warns: Plasschaert's briefing may push Iraq towards international trusteeship
Politician warns: Plasschaert's briefing may push Iraq towards international trusteeship
2022-10-05 08:00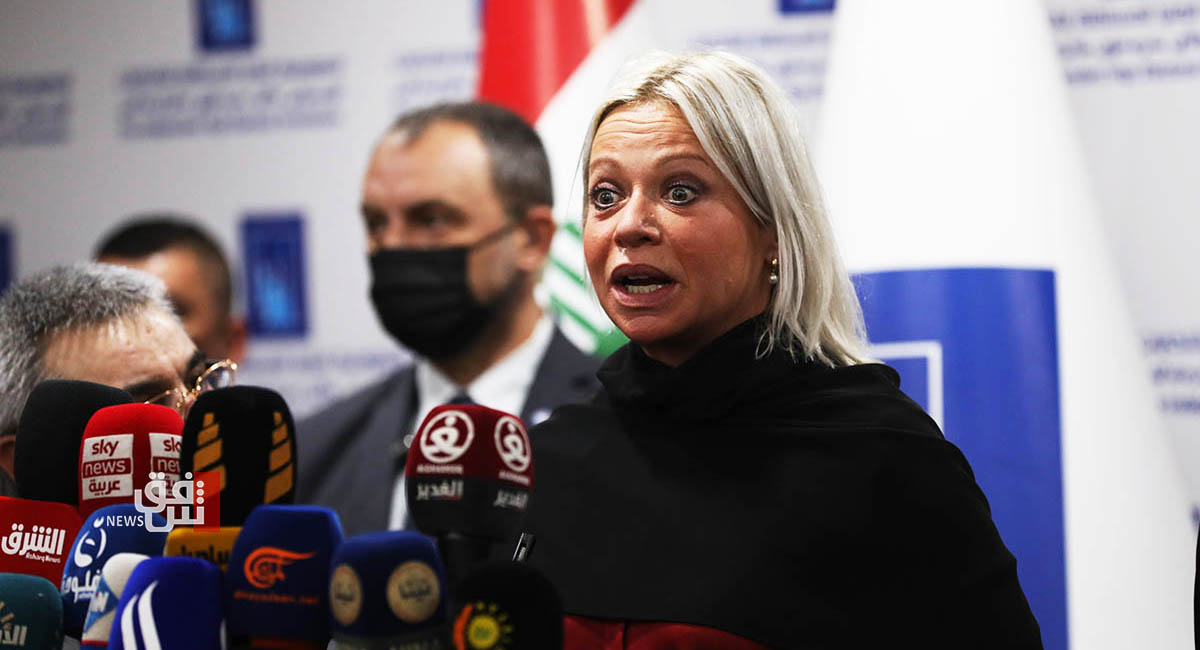 Shafaq News/ The Iraqi politician, former MP Mithal Al-Alusi, said today, Wednesday, that the briefing of the UN Special Representative, Jenin Plasschaert, at the UN Security Council may push towards guardianship over Iraq.
The trusteeship system applies to countries that are defined in international law as "deficient in sovereignty," and are subject, according to special conditions, to an agreement whose implementation is supervised by the Trusteeship Council of the United Nations.
The international trusteeship system came as an alternative to the mandate system that was applied during the era of the League of Nations, which was replaced by the United Nations with its establishment in 1945, in order to settle the situation of the colonial countries in accordance with international legal legitimacy that moved them gradually from a situation of complete colonialism to a transitional situation followed by complete independence.
Al-Alusi told Shafaq News Agency, "Plasschaert's briefing revealed to the international community the tragic situation that Iraqis are experiencing due to the corruption of parties and blocs, and the dominance of militias loyal to Iran and involved in killing and robbing Iraqis."
And he indicated that "the international community will not remain a spectator of what Iraq is going through, and for this there is a possibility for the international guardianship to intervene in Iraq during the next stage, in order to ensure its stability, which will be reflected in the stability of the entire region and the world."
Yesterday, Tuesday evening, Blaskharat gave a briefing to the UN Security Council on the situation in Iraq, in which she confirmed that differences prevail over the language of dialogue, and that the southern provinces are witnessing armed skirmishes and the political class is unable to resolve the crisis.
"The disappointment of the people has reached sky-high. Many Iraqis have lost faith in the ability of Iraq's political class to work for the benefit of the country and its people. Continuing failure to address this distrust will only exacerbate Iraq's problems," said Blackshart.
She pointed out that "the political system and the system of governance in Iraq ignore the needs of the Iraqi people. The rampant corruption represents a major root cause of dysfunction in Iraq. No leader can claim that he is protected from it. Keeping the system "as is" will rebound with negative results."
shafaq.com