Parliament directs the formation of a fact-finding committee against the Investment Authority: Corruption within it is unparalleled
Parliament directs the formation of a fact-finding committee against the Investment Authority: Corruption within it is unparalleled
2022-10-12 07:57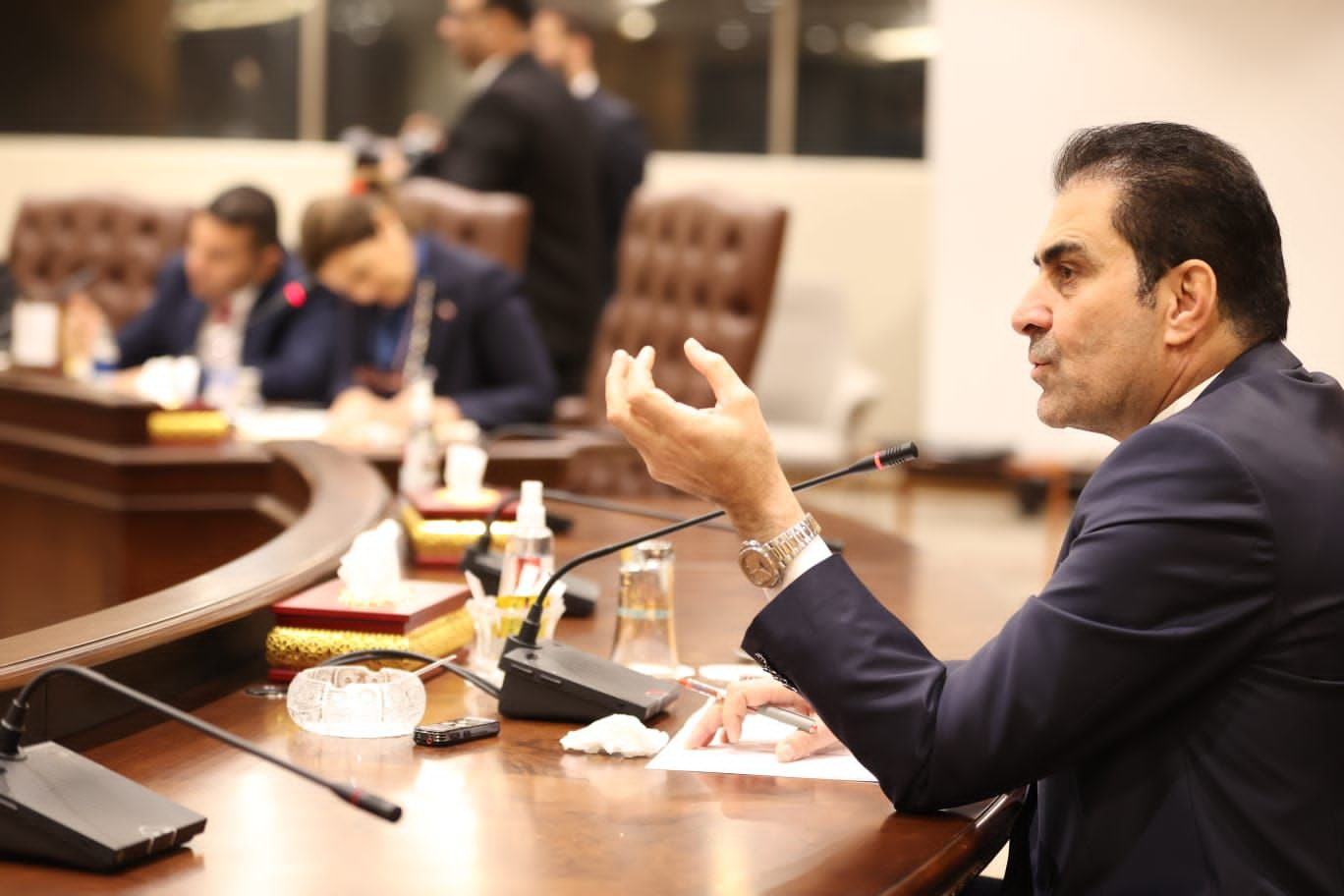 Shafaq News/ The First Deputy Speaker of the House of Representatives, Mohsen Al-Mandalawi, directed, on Wednesday, the formation of a fact-finding committee against the Investment Authority, describing the corruption in the authority as "unparalleled."
This came while he chaired an expanded meeting of the Parliamentary Integrity Committee, during which it hosted the head of the National Investment Authority, Suha Al-Najjar, according to a statement received by Shafaq News Agency.
Al-Mandalawi said, "The corruption in the Investment Authority is unparalleled, and the country's interest requires us to block the way for investments to reach the hands of the corrupt, as they will not be reflected in the lives of the poor citizen."
Al-Mandalawi directed the formation of a parliamentary fact-finding committee from the committees (integrity, investment and development) against the authority, to determine the mechanism for granting it licenses, the investing companies, the beneficiary parties, the percentages of achievement achieved, and the steps taken against those who were granted leave and did not invest since receiving "Al-Najjar" until today. The report will be submitted next week and read in the parliament session to take a decision on the results.
shafaq.com