Nechirvan Barzani and the US Ambassador: The opportunity is available to the Iraqi government to encourage investment
Nechirvan Barzani and the US Ambassador: The opportunity is available to the Iraqi government to encourage investment
2022-11-02 08:27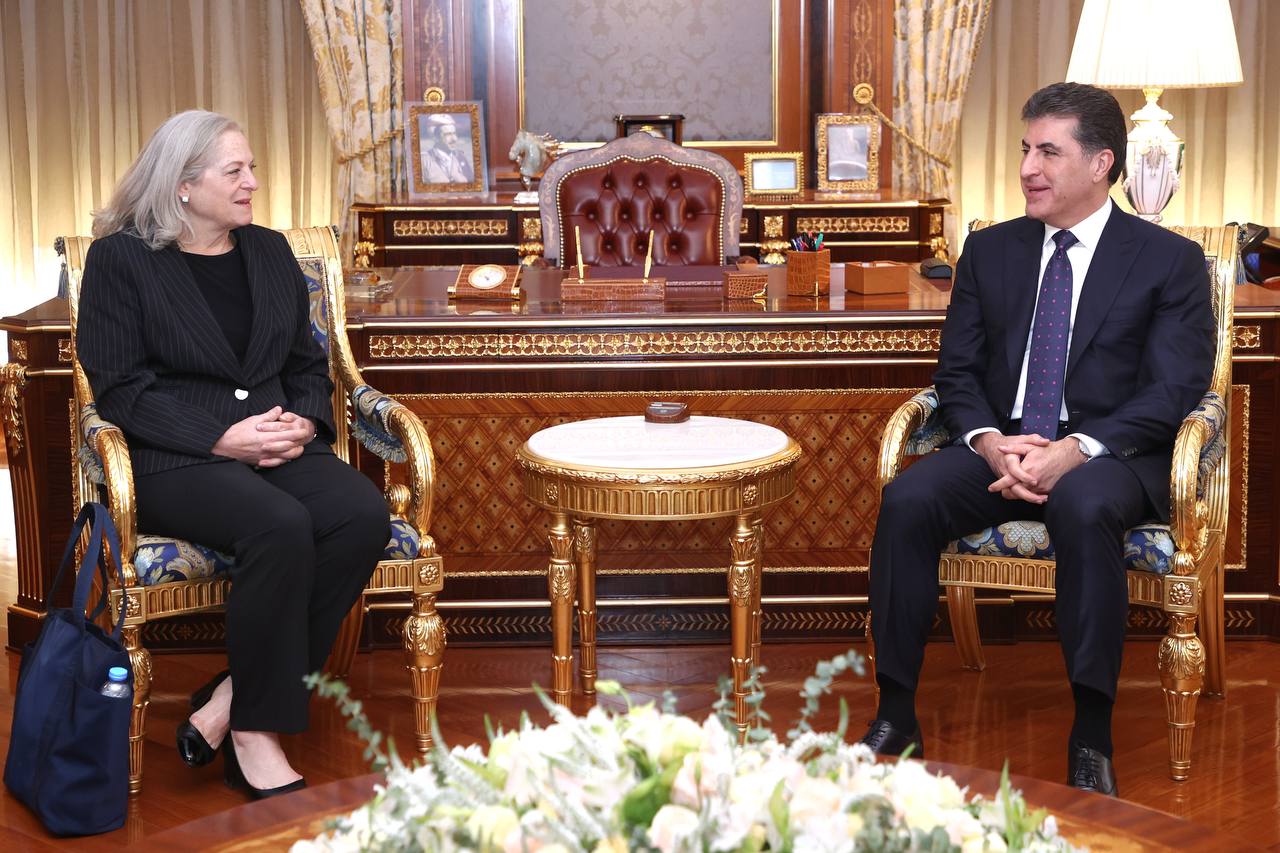 Shafaq News/ The President of Kurdistan Region, Nechirvan Barzani met today, Wednesday, Elena Romanowski, the US ambassador to Iraq and an accompanying diplomatic and military delegation.
A presidential statement stated that the two sides discussed, during a meeting, the latest political developments in Iraq and the formation of the new Iraqi government, and stressed the importance of determining the priorities of the Iraqi government's work in order to solve problems, and they agreed in the opinion that the formation of the new Iraqi government represents an opportunity to solve problems and can work to achieve security and stability for the country. Which will reflect on the stability of the whole region.
The statement added that the two sides stressed the importance of Iraq's balanced relations with neighboring countries and countries in the region, and their views agreed that the opportunity is available for the new Iraqi government to encourage investment, by paving the ground, attracting capital and the foreign private sector to participate and contribute to the country's development process.
America's relations with Iraq and the Kurdistan Region occupied another axis of the meeting, in which the American ambassador affirmed America's desire to strengthen its cooperation and relations with Iraq and the Kurdistan Region, and shed light on the reform process, reorganizing the Peshmerga and supporting and supporting her country for the success of the process.
The problems of Erbil-Baghdad and the dialogue and efforts being made to solve them, the importance of solving the oil and gas problem with Baghdad, the internal conditions of the Kurdistan Region and the importance of calming tensions, climate change, economic reform, the situation in the region in general and a set of issues of common concern, occupied another focus of the meeting, which was attended by the two gentlemen The US Consul General in the Kurdistan Region and the official of the Iraq office in the US State Department, according to the statement.
shafaq.com