Masrour Barzani: The timing of Al-Halbousi's removal from his position was wrong, and I am not talking about the court's decision
Masrour Barzani: The timing of Al-Halbousi's removal from his position was wrong, and I am not talking about the court's decision
2023-11-21 03:13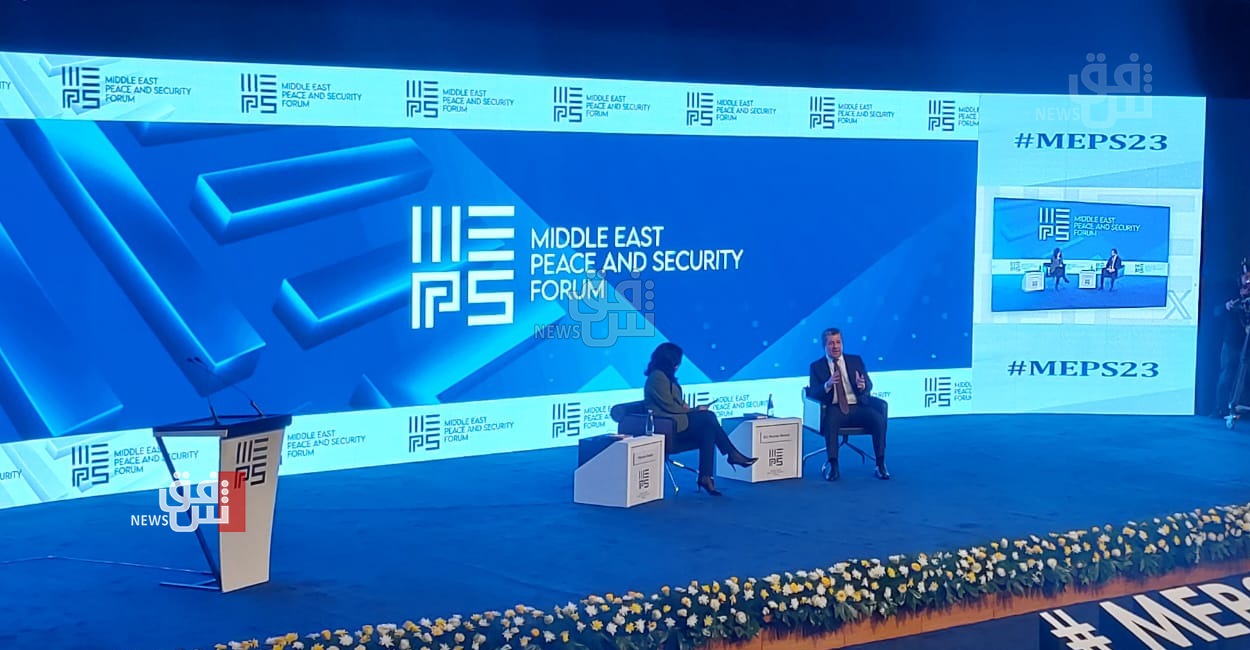 Shafaq News/ On Tuesday, the Prime Minister of the Kurdistan Regional Government, Masrour Barzani, described the timing of the dismissal of the Speaker of the Iraqi Parliament, Muhammad al-Halbousi, as "wrong," while he refused to comment on the ruling issued by the Federal Court in this regard. He stressed the need to distance the country from the ongoing war between Israel. And the Hamas movement.
This came during his hosting of a discussion session on the sidelines of the activities of the Middle East Peace and Security Forum, which was held in Dohuk Governorate.
Iraq and the war in the region
He said during the hosting that civilians are suffering from the effects of wars in Gaza, and we condemn the attacks on defenseless civilians, and we always believe that peaceful solutions are the most effective in the Middle East region, and we are very sad about these decades-long conflicts that occur due to a lack of acceptance of the other.
He added that there are many problems in the region, but there is also enough time to solve them, stressing that this ongoing war between Israel and Hamas must end.
Masrour Barzani stressed that Iraq must be far from this conflict, and the Iraqis have enough problems, adding: We can send humanitarian aid to the Gaza Strip, and we did that, but unfortunately we did not receive any response from the authorities controlling that region. .
He noted that Iraq should be an initiator of peace if it can, or provide these areas with humanitarian aid, but I do not think that slogans will help civilians in Gaza.
The Speaker of the House of Representatives, Muhammad Al-Halbousi, was dismissed
The head of the regional government said in this regard, "I think the timing was wrong, and I will not talk about the Federal Court's decision in this regard, because quite frankly we have many problems and many crises in the Middle East region and we do not want more conflicts."
He added, "This is what happened unfortunately, but there were ways to solve these problems, but they have begun now," noting that the Iraqi parliament must take the decision, and we have a constitution and it must be above all, and decisions must be issued in accordance with it.
Masrour Barzani stressed that the situation in Iraq does not need more problems, and did not need such decisions, pointing out that "there are risks threatening diplomatic missions and foreign interests in Iraq."
shafaq.com