Iraq's financial revenues exceed 65 trillion dinars within 7 months, and an expert comments
Iraq's financial revenues exceed 65 trillion dinars within 7 months, and an expert comments
2023-09-17 03:40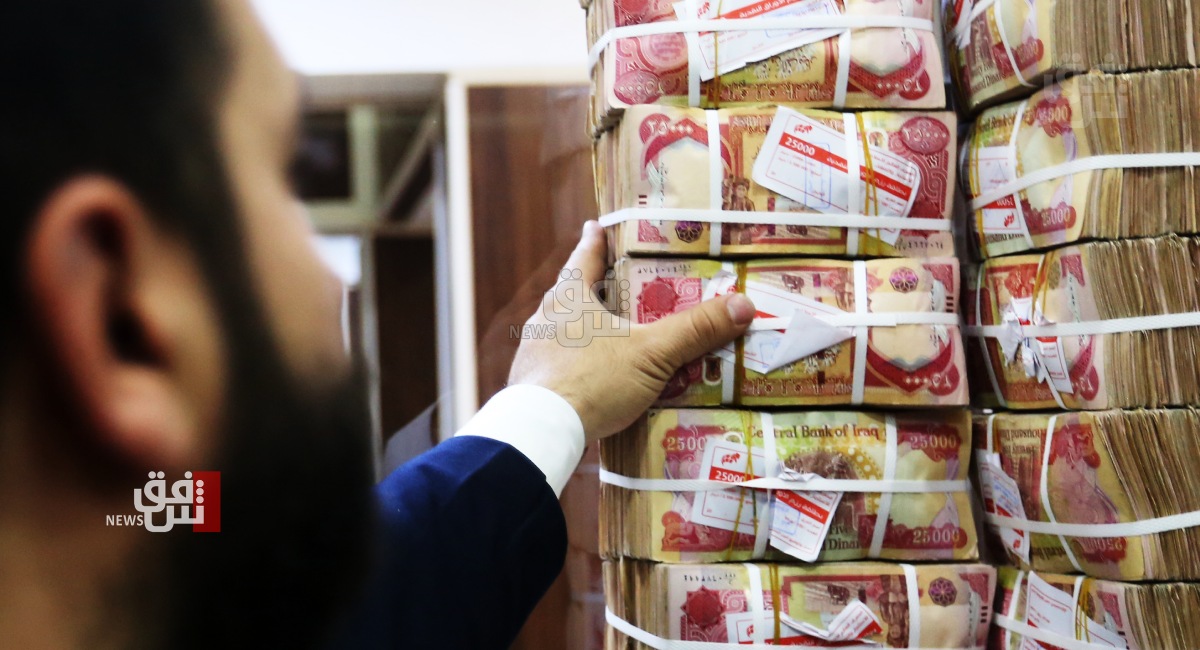 Shafaq News/ The Ministry of Finance revealed, on Sunday, that the volume of Iraqi financial revenues in the federal budget during seven months exceeded 65 trillion dinars, confirming that the oil contribution to the budget has risen to 95%, while an economist believes that non-oil revenues "will not improve."
Shafaq News Agency followed the data and tables issued by the Ministry of Finance this September for the accounts from January until last July for the current fiscal year, which showed that oil is still the main resource for Iraq's general budget, reaching 95%, which It indicates that the rentier economy is the basis of Iraq's general budget.
The financial tables indicated that the total revenues until last July amounted to 65 trillion and 195 billion and 3 million and 735 thousand and 974 dinars, after excluding transfer revenues, amounting to one trillion and 995 billion and 73 million and 713 thousand dinars, indicating that the total expenditures with advances amounted to 52 trillion and 916 dinars. One billion and 562 million and 761 thousand dinars.
According to the financial tables, oil revenues amounted to 62 trillion and 259 billion and 118 million and 923 thousand and 534 dinars, which constitute 95% of the general budget, while non-oil revenues amounted to two trillion and 935 billion and 884 million and 812 thousand and 439 dinars.
from his side; Economist Muhammad al-Hassani said in an interview with Shafaq News Agency, "Non-oil revenues will not improve or rise as long as Iraq lacks domestic industrial and agricultural production," noting that "the Iraqi economy is a rentier economy that depends on taxes and customs for non-oil revenues."
He pointed out that "the successive governments of the Iraqi state did not direct the surplus oil revenues resulting from the rise in oil prices towards investment and the development of the industrial and agricultural base, but rather relied on imports to meet local needs," stressing that "Iraq has become a living off neighboring countries."
The Prime Minister's Advisor for Financial Affairs, Mazhar Muhammad Salih, confirmed in March 2021, in an interview with Shafaq News Agency, that the reasons for the economy remaining rentier are due to wars and the imposition of the economic blockade on Iraq during the past era and the political conflicts we are witnessing today, which led to the dispersion of… for economic resources.
The Iraqi state's continued reliance on oil as the sole source of the general budget puts Iraq at risk from the global crises that occur from time to time because oil is affected by them, which causes the country to turn every time to cover the deficit through borrowing from abroad or within, and thus indicates the inability to Managing state funds effectively, and the inability to find alternative financing solutions.
shafaq.com