Iraqi Dinar Guru opinions 11-29-14
Iraqi Dinar Guru opinions 11-29-14
11-29-2014 Newshound/Intel Guru BGG Article quote: "…Presidencies Abadi, and al-Jubouri, a decision to expel Midhat al-Mahmoud of the head of the Iraqi judiciary…" I don't see how any rational investor can be upset with where we are right now. This is probably the biggest news in months. Major implications here – all three presidencies agreed to remove the highest judge in Iraq…consequently, the most corrupt and one of Maliki's main tentacles of influence (in the judiciary)…Medhat being gone pretty much seals Maliki's fate – but on the positive side, it portrays Jubouri (a Sunni), Massoum (a Kurd), and Abadi (a Shia) all agreeing on what could be a contentious issue. They acted quickly and in solidarity…longterm – this looks not-so-good for Iran…great for Iraq. I will be shocked if Maliki stays out fo jail for 2 more weeks. This is a MAJOR shake-up.
11-29-2014 Newshound/Intel Guru BGG Article quote: "Office of the Prime Minister Haider al-Abadi said the Cabinet approved the draft amendments to the proposed budget in preparation for submission to the House of Representatives on the evening of Saturday, pointing out that it will be after the Board shall have a second review…" Cabinet approves amendments to the draft 2015 budget…Sounds like the 2014 and 2015 budgets are very close… Quote: "Parliament rapporteur: the arrival of the budget is imminent and there is no holiday quarterly" Budget soon – NO HOLIDAY. Worky worky gang!! to wrap things up quickly – these items and Abadi asking for support to arrest Maliki for treason…and – Saleh being appointed as Abadi's financial advisor saying "they are determined to apply the laws of economics…" How in the world can anyone honestly say nothing is going on???
11-29-2014 Newshound Guru wmawhite Just my opinion…it appears everything is picking up speed…all things …keep in mind while we are looking at the political happenings major trade agreements are moving forward…Iraq is seeking to activate bilateral trade with member states of the Arab and international economic organizations…
11-29-2014 Newshound Guru Stryker …article…from the National Iraqi News Agency…MP of the Citizens Bloc, Hashim al-Moussawi said that the House will extend its legislative term. This extension to approve the 2015 Budget just picked up our time-frame of the dinar revaluation by months folks! Also, today we found out that Iyad Allawi was behind the movement to help former governor of the Central Bank of Iraq, Dr. Shabibi return to Baghdad. The Iraqi Judiciary has issued a resolution to cancel the arrest warrant against Sinan al-Shabibi. It would just be fitting if Shabibi returned to take he's governorship back, right in time, to see he's project thru…
11-29-2014 Newshound Guru Stryker Keep in mind that both governors since he was unlawfully accused have held their positions in proxy and are just acting governors which were put there by Maliki. Under the CBI Laws the Governor and other board members are nominated by Appointing Authority and confirmed by the Legislature and not by the Prime Minister himself. FYI, Shabibi could still be the governor unless he's term has expired, hence the word acting governors. Is it a coincidence that the budget, economic reform, the house extension and Dr. Shabibi's return to Iraq are all coming together at the same time? I think not, I believe that Shabibi will see this through and has been communicating with the board of directors under an advisory position ever since he was accused.
11-29-2014 Intel/Newshound Guru tman23 ALL YOU NEED TO KNOW! A high level Kurdish delegation led by Kurdistan PM Nechirvan Barzani will visit Baghdad on Sunday to meet with their Iraqi counterparts in the latest round of negotiations between the federal government and Erbil. A Kurdish official told Rudaw that the focus of the meetings will be Kurdistan Region's budget that has been blocked by Baghdad for almost a year. The Kurdish delegation will be meeting Iraqi Prime Minister Haider al-Abadi, President Fuad Masum and Parliamentary speaker Salim al-Jibouri. Deputy PM Qubad Talabani, Kurdistan's Minister of Natural Resources Ashti Hawrami and Finance Minister Rebaz Hamlan will be part of the delegation…!
11-29-2014 Intel/Newshound Guru tman23 Parliamentary source told Iraqi News "The parliament has lifted its regular session of today until next Sunday." …PARLIAMENT HELD IT'S SESSION TODAY…ALL TOP KURD DELEGATES ARE IN BAGHDAD SUNDAY…ABADI, MASSUM, JABOURI WILL BE MEETING WITH THEM…IT TAKES MASSUMS SIGNATURE TO INITIATE THE FEDERAL BUDGET…THEY ARE ALL IN ONE ROOM SUNDAY!
11-29-2014 Intel/Newshound Guru tman23 "A first reading was done on Thursday of the first draft of Iraq's 2015 budget, but it ended without any agreement," said Ahmad Rashid, head of the Iraqi parliamentary finance committee." THE THING IS…AFTER A FIRST READING THE BUDGET IS SENT BACK FOR CHANGES AND USUALLY IS A 2 WEEK PERIOD…ALTHOUGH REPORTS SAY IT WAS IN THE COUNCIL OF MINISTERS…IMO IT WAS IN PARLIAMENT AND WAS SO AGAIN TODAY (SATURDAY) FOR A SECOND READING…MY REASONING IS…NO WAY THE TOP KURD DELEGATION IS MEETING WITH ABADI, JABOURI, AND MASSUM ON SUNDAY UNLESS THEY ARE READY TO FINALIZE THE DEVIL IN THE DETAILS…
11-29-2014 Newshound Guru Kaperoni Article: "Deputy for the law: the political blocs agreed to pass the budget" Passing a budget for 2014 means nothing to the dinar. Remember, 95% of Iraq's revenue is oil which means its paid in dollars. And the budgets are based on dollars. That being said, we are getting closer, but again…laws need to be passed, stability needs to take hold not only in the new government, but the removal of ISIL. Once that happens, I am sure sometime next year the CBI will begin the transition to Article VIII to support the market economy. I assure you, nothing is going to happen the remainder of this year.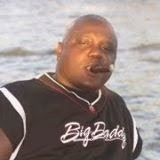 11-28-2014 TOTAL RUMOR Guru Iraq clearly can do this when they want to. The only problem doing it when they want to is that it creates a problem if the US doesn't let it go through our system. Everyone in the world is ready for this except for us; we keep blocking it for some reason. So even though it was supposed to take ten minutes going round the world, it could take 10-20 days if the US blocks it. So Iraq is trying to get the BIS to force the US to do it the way it was planned. The US is saying "Do it when you want, but if it's not when we agree, then we don't care how much of a problem that created." Hopefully someone will get the US to agree. We keep hearing it's going, it's going, but yet again, it didn't go through. They don't seem to care about dinarians. They would prefer for the general public to go through in January.
11-28-2014 TOTAL RUMOR Guru Nobody seems to know the reason why this is still on hold. Every stumbling block has been overcome. Iraq is 100% ready and telling their people that the economic reform will be completed by 1st December. I don't want you to be disappointed, but to live in reality. This could happen in the next hour, the next three hours, today or tomorrow. It didn't happen Wednesday because it was blocked again. Everything could be over with tomorrow, or it could be next Friday. I don't know, I am just trying to give you the information. It could happen any moment, because there is nothing specific getting in the way. Iraq has announced everything has been done, all the laws passed, and it could go any moment. I'm looking for something over the weekend. Monday is the public date that Iraq is putting out, that this will be completed by the 1st.
Fact check, Remember that this is the same pumper guru that stated it had RV'ed last Nov/Dec 2013 and that Iraq/CBI had NO control over the RV of their currency, he stated that the US, Fed reserve, IMF etc had the "control" over the Iraqi Dinar, now he says that the CBI can do it when ever they want to. At least he is now admitting that the CBI controls their currency. Quite a turn around from his previous claims. FYI, the US is NOT holding up the RV of the Dinar, they/we have NO control over their currency, that is a fact.
11-28-2014 RUMOR Guru […the fact the Kurds got what they wanted…Plus the Budget is completed and will be reviewed tomorrow…should pass without issue as all parties are getting their percentages. Lastly, HCL in the basket of laws to be presented and passed! Big day tomorrow!] CORRECT!!! HISTORIC DAY!!! IT IS ALREADY SATURDAY IN IRAQ NOW.
11-28-2014 Newshound Guru tlm724 the "new" economic reform is a perfect strategy for Iraq , it's a solid plan based on the opinions of some very smart people, it is constructed off the recommendations of the IMF and the World Bank! …again we know this banking conference coming up put on the Private Assoc. of Banks is going to make a difference of their integration into the world and we know for a fact that the banking laws will open them up worldwide…they have the electronic system in place that links them to the world too! Membership of the WTO usually takes a long time (5 to 7 years)…well Iraq is around 10 years now.
11-28-2014 Newshound Guru tlm724 The timing of the accession to the WTO would also coincide with laying down the economic foundations of a free, federal, and democratic Iraq…with the recent changes in the GOI this is very close. Iraq is getting ready to implement the HCL which will move them into compliance when this does become part of the negotiations. they are updating how governance is done, they are setting the stage right this very minute! All the things that needed to done for Iraq to join the WTO as a full member are being accomplished! imo, when we see the laws and rules for trade and protection amended they will go forward with their accession, the foundation is set! …this just shows how very far they have come and how close they are to compliance, a lil nip and tuck and they are on their way.
11-28-2014 RUMOR Guru IMO- WE WILL SEE OUR CE, WHEN CHINA QUITS ITS BUYING OF THE METALS AND PUSHING OIL TO IT'S LOWEST. THE QUESTION IS : WHATS THE LOWEST PRICE CHINA CAN PUSH COMMODITIES? SO LET'S HOLD ON TO OUR BRITCHES OVER THE WEEKEND, THE LOW END OF THE METALS/COMMODITIES WILL , IMHO, HAPPEN DURING THE HOLIDAYS OF THANKSGIVING THRU THE NEW YEAR. THE CE WILL FLASH WITHIN 24 HOURS OF THE LOWEST STATE OF THE COMMODITIES CHINA BUY OUT.
11-28-2014 RUMOR Guru ITS SIMPLE ECONOMICS…JUST KNOW WE HAVE TO SIT AND WAIT A FEW DAYS OR WEEK MORE UNTIL CHINA BUYS OUT THE COMMODITIES OF THE WORLD. LOOK FOR GOLD TO DIP, IMHO, BELOW $1100 AND SILVER BELOW $15 BEFORE/PRIOR WE SEE THE CE; OF COURSE THAT COULD HAPPEN ANY HOUR OR ANY DAY. WE ARE SEEING HISTORICAL PRICES NOW RIGHT BEFORE OUR VERY EYES IN OIL, GOLD, SILVER . WATCH THE COMMODITY MARKETS CLOSELY. THIS IS A MAJOR KEY TO OUR CE/GLOBAL RESET.
Fact check, China does NOT control commodity prices, it is global supply and demand that dictates the commodity prices, that is basic economic knowledge. China has ZERO to do with the CBI changing the rate of THEIR countries currency, IE: the Iraqi Dinar. This pumper is just repeating what leading economists all over the globe have been stating for the past few years. The fall of the price of Gold and silver was predicted months and months ago, I posted the articles about this right here on this site, it is NO revelation by this guru making such a "guess", it is blatantly obvious to anyone with a brain. Again, THERE WILL BE NO "GLOBAL" RESET!!!!!!!!!!!!! This is a fact!!! You decide the truth, I just bring it.
11-28-2014 RUMOR Guru TerryK I GOT A EMAIL THIS AM THAT THEY DID PASS THE 2015 BUDGET. IT WILL BE ANNOUNCED TOMORROW. WHAT I WAS TOLD IS THAT THEY STILL CANT AGREE ON THE HCL %. AND UNTIL THEY MAKE A FINAL AGREEMENT ON % TO STATE VS PEEPS IT WILL NOT HAPPEN. WHAT I WAS TOLD THIS AM IS THIS: THEY HAVE ALL AGREED, SHOOK HANDS, HIGH FIVE, PATS ON BACK, HUGS…ALL THAT NEEDS TO HAPPEN IS SIGN AND ANNOUNCE.
Fact check, The budget has NOT BEEN PASSED!! Can't this guy read? It is supposed to go to the Parliament tomorrow, with any luck. It still has to read multiple times before it can be ratified. Bottom line…it might be passed this year, or it could go into January of next year, this is why we are reporting on it so much. It is very necessary for Iraq to move forward with their monetary policies.
Hope everyone had a great Turkey Day!
dinarguru