Iran: Iraq will turn into the largest economic market in the region during the next decade
Iran: Iraq will turn into the largest economic market in the region during the next decade
2022-09-23 08:04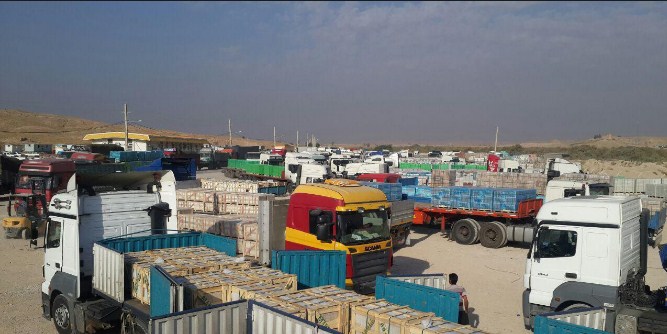 Shafaq News/ The head of the Iranian-Iraqi Joint Chamber, Yahya Al Ishaq, expected on Friday that Iraq will turn into the largest economic market in the region during the next decade, especially for Iran, stressing that his country seeks to increase the volume of trade exchange with this neighboring country.
The Iranian official attributed, in a statement carried by the semi-official Iranian news agency "Fars" today, the reason for the decline in Iran's exports to Iraq during the past two months due to the export of gas and electricity to this country, explaining that given the talks that took place between the two countries, this issue should be resolved.
He added that in addition to the decline in the volume of Iranian exports to Iraq, we also witnessed an increase in the export of non-oil goods to this country, and we hope that our exports to Iraq will reach 10 billion dollars by the end of the current Iranian year (ending March 20, 2023).
Al Ishaq considered the Iraqi market to be a strategic market, and he expected that the percentage of exports to this country would rise during the next few months, especially as trade exchanges with Iraq could reach $20 billion within the coming years.
He also said that, during the next 10 years, Iraq will turn into the largest economic market in the region, especially for Iran, and saw that Iraq is not a weak country in economic terms, as it exported 11 billion oil last month only and intends, according to the planning of its program, to obtain 120 billion dollars this year.
The Iranian official added that, given the conditions that prevail in Iraq due to the conditions in which it lived due to the war and other issues, it has become lagging behind in the areas of production, infrastructure, electricity, gas and roads, and believed that compensation for this would provide more opportunities for economic activists in Iran, which has neighborly ties with Iraq, as Iranian economic activists should take advantage of these opportunities in the best possible way.
shafaq.com