International Monetary indicates a rise in Iraq's hard currency reserves
International Monetary indicates a rise in Iraq's hard currency reserves
2023-05-07 22:53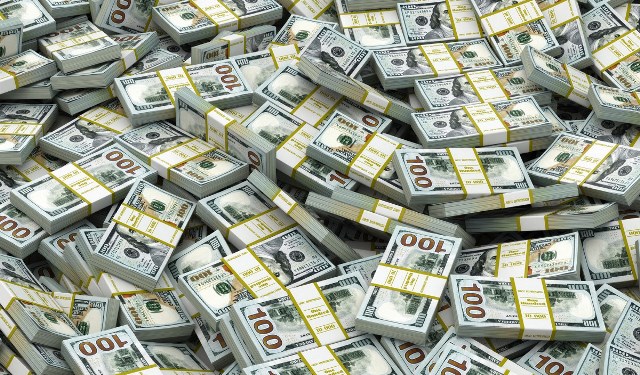 Shafaq News/ The International Monetary Fund revealed, on Monday, a rise in Iraq's hard currency reserves, and at the same time it is likely that they will not reach 100 billion US dollars during the current year 2023.
The Fund expected, through the current May schedule, seen by Shafak News Agency, that Iraq's hard currency reserves during the current year 2023 will reach about $99.4 billion, up from $97 billion in 2022," noting that "it is also expected to" decrease. These reserves will reach $93.1 billion in 2024.
And she added, "Iraq's reserves have increased significantly from what they recorded in 2020, which at that time amounted to 54.4 billion dollars, while the reserves in 2021 amounted to about 64.2 billion dollars, and in 2022 they amounted to 97 billion dollars."
In the Arab world, the fund's table indicated that "the most Arab countries possessing reserves were the share of Saudi Arabia, where reserves of hard currency reached 459.9 billion dollars in 2022, followed by the UAE with 127.8 billion dollars, while the lowest reserves in the Arab countries were the share of Bahrain, where the reserves reached of hard currency during the year 2022, up to 4.5 billion dollars.
And the hard currency reserve, which is the state's reserves of foreign currencies, and it is called the foreign exchange reserve, and the aim of the reserve is to protect itself and maneuver with it in times of economic recession or wars.
shafaq.com