"Extortion of another kind".. Exchange offices in Iraq buy and sell dollars with "big gains."
"Extortion of another kind".. Exchange offices in Iraq buy and sell dollars with "big gains."
2023-06-07 00:23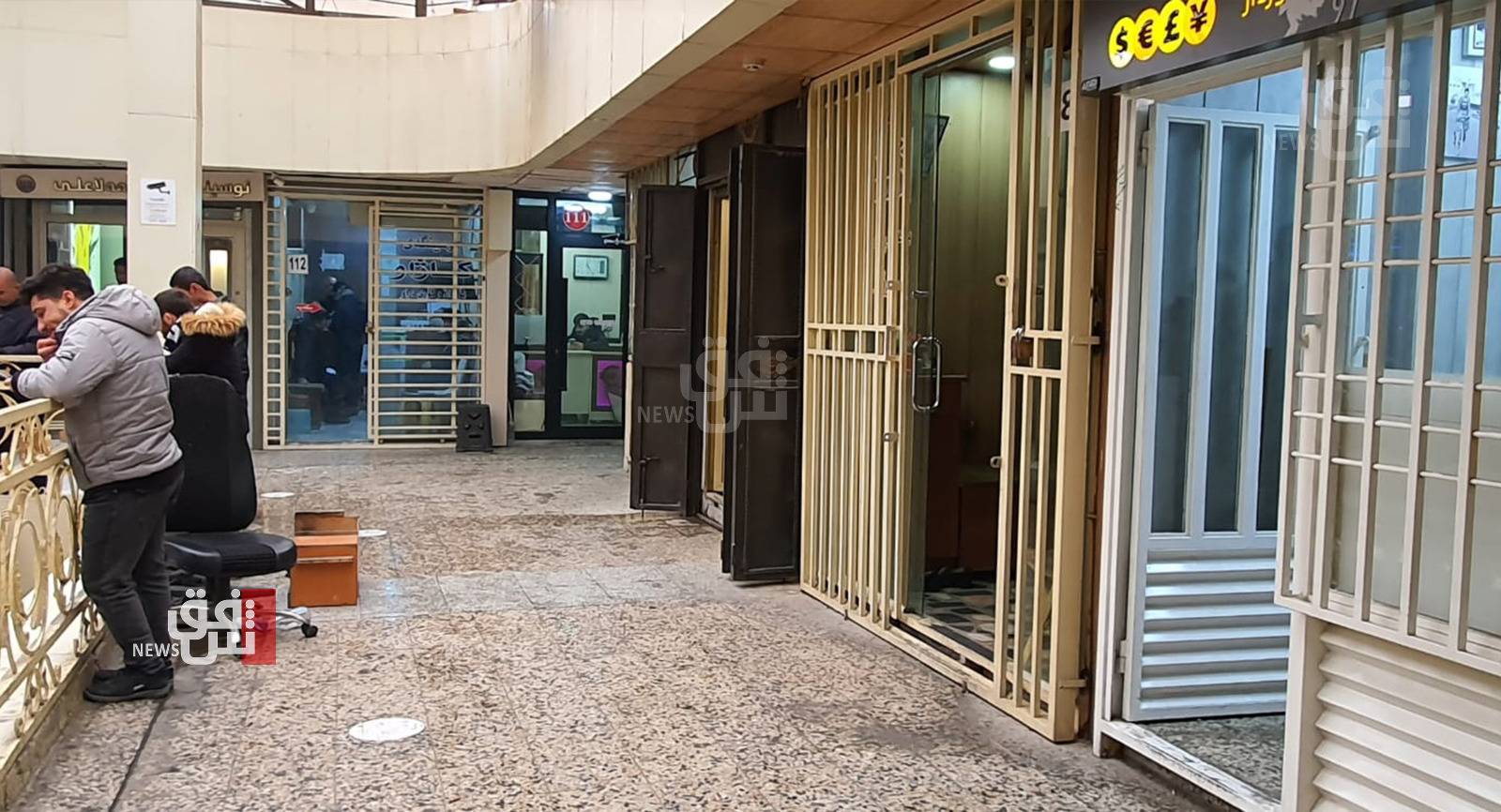 Shafaq News/ In normal times, exchange offices are satisfied with placing an amount of 500 dinars when buying or selling a currency of 100 dollars. However, it is noticeable that exchange offices are presently placing amounts exceeding 1,500 dinars when buying and selling dollars.
Citizen Hassanein Aref said in an interview with Shafaq News agency that he was "surprised when he wanted to buy a number of dollars from one of the exchange offices in the Karrada area in central Baghdad, that the latter asked for a selling price of 100 dollars at 149,000 dinars, despite the price on the stock exchange being 147,700 dinars", indicating that "The owner of the exchange refused to lower the price and insisted that this price is the current one for all exchange offices."
He added, "The exchange offices usually say through their economic bulletins on social media that they set a price of 500 dinars for buying or selling, but in fact, otherwise, they do not settle for less than 1,500 dinars," calling for "the need to hold the exchange offices accountable and put the price through the screens they have." Which is often not used in this matter, which remains a formal interface for the shop.
For his part, the owner of the Al-Fahd exchange office said in an interview with Shafaq News agency, "The exchange offices put an amount of 1,000 dinars above the buying and selling price, in order to prevent losses, because the dollar exchange prices change quickly, up or down, and therefore it is difficult to control them."
He adds, "These prices are set for those who buy or sell dollars in small numbers, but the customer who buys or sells papers exceeding $1,000 is setting prices that do not exceed 500 dinars."
The dollar is being traded in the parallel market on the stock exchange at a price of 147,750 dinars, while the dollar was fixed in the budget at a price of 130,000 dinars, compared to 100 dollars.
shafaq.com