Deputy: Director of Barzani office threatened to cut the Internet on Iraq
Deputy: Director of Barzani office threatened to cut the Internet on Iraq
Thursday, 05 October 2017 at 10:55 am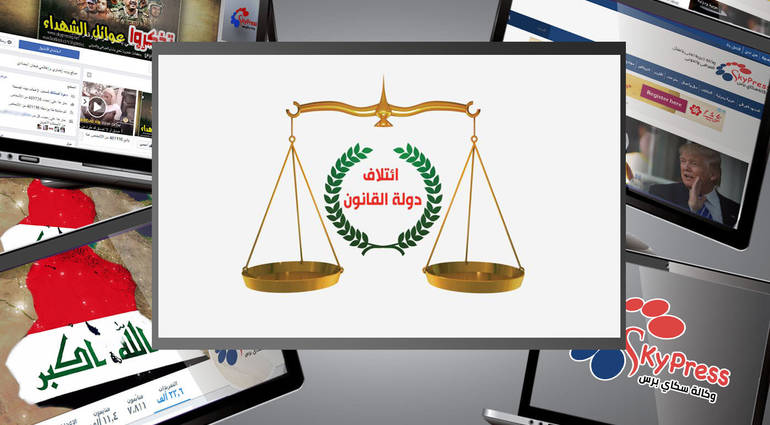 Baghdad / Sky Press
The deputy of the coalition of state law, "Awatif blessing," on Thursday, that "Hafal Ali," Director of Communications Office of the President of the Kurdistan region, "threatened" to cut the Internet from Iraq in case of continued sanctions of the Center's authorities, while calling for the Parliament to question the Minister of Communications on a contract " "He said.
In a statement received by Sky Press, "Nima" said that "the contract concluded by the ministry with the Kurdish Internet company symphony Erlenek associated with Barzani family was suspicious from the start." The parliamentary services committee also revealed the seriousness of this contract and the serious security, , In addition to the reservation of national security on him, and yet the Minister of Communications is still committed to this company.
She added that "the name of Hafal Ali, director of communications office Massoud Barzani explicitly threatened to resort to cutting the Internet in the event of continued air embargo on airports Erbil and Sulaymaniyah, which means that the Minister of Communications is the one who handed Barzani a pressure sheet used against the Iraqi government after it has control of service The Internet and threatens to cut it from all provinces of Iraq. "
"The Speaker of the House of Representatives has to set a date for the questioning of the Minister of Communications on this contract (the contract concluded by the Ministry of Communications with the Symphony Internet Company) and other things that have been marked on the work of the ministry."
It should be noted that Iraqi civil aviation stopped flights to and from the Kurdistan region, after the province to referendum for the separation from Iraq last September.
skypressiq.net