Deputy: 9 trillion dinars were allocated to specific social groups that have not been spent so far
Deputy: 9 trillion dinars were allocated to specific social groups that have not been spent so far
2022-02-28 09:37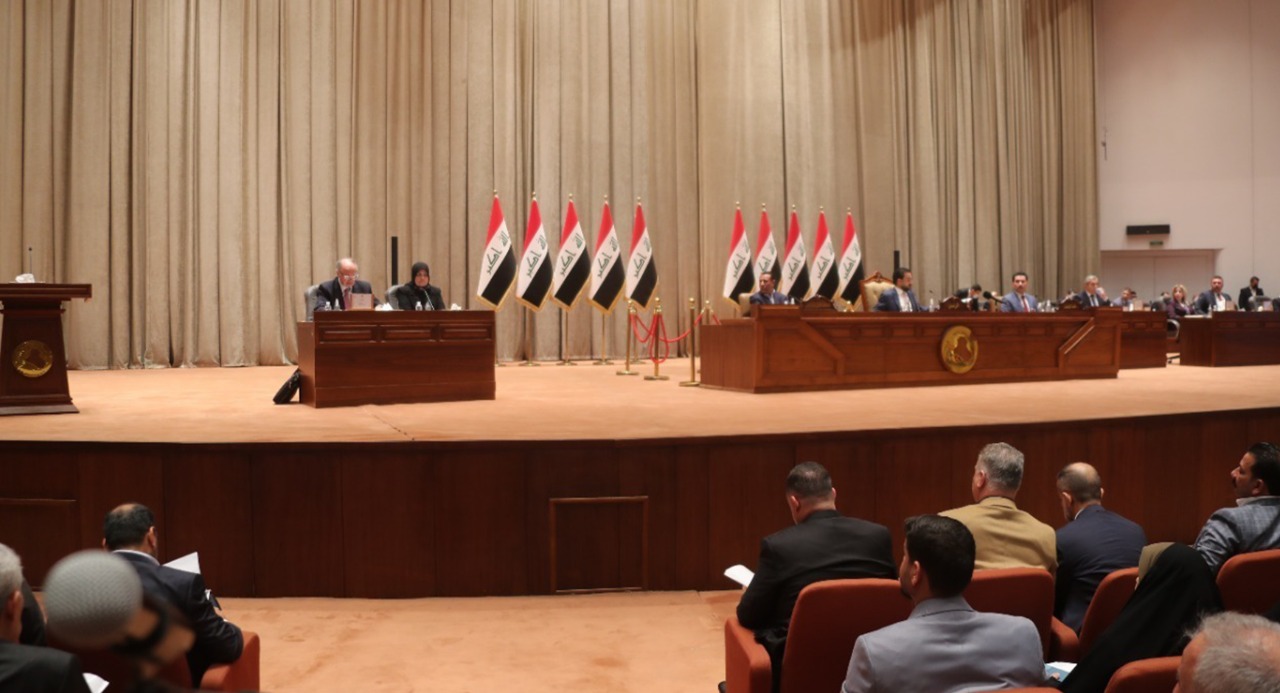 Shafaq News/ The deputy of the State of Law coalition revealed, inside Radi, on Monday, that nine trillion dinars were allocated in the 2021 budget to specific groups of society that have not been disbursed so far, indicating that the Minister of Finance is still insisting on keeping the exchange rate as it is.
Radi told Shafaq News Agency, "The Minister of Finance, Ali Muhammad Allawi, when he proposed raising the price of the dollar in the 2021 budget, also proposed solutions for specific groups that he mentioned during a session hosted today in the House of Representatives, including allocating more than nine trillion dinars to compensate the mentioned categories, but unfortunately it was not done Disbursing the aforementioned amount to these categories, according to the minister's words," without naming those categories.
He added, "The Minister of Finance, during his hosting, gave a detailed presentation on the exchange rate of the dinar at the previous time, and how to submit the proposal to the Council of Ministers and include it in the budget law and vote on the law in the previous parliamentary session."
Radi pointed out that "the Parliament's State of Law coalition bloc did not vote in the previous session on the budget law and refused to change the exchange rate of the dinar against the dollar, and our position is still firm to restore the exchange rate to normal."
He pointed out that "the Minister of Finance answered the questions posed by members of Parliament, and gave a detailed explanation of the contribution of changing the exchange rate to improving the economy, increasing the hard currency, increasing the reserves of the Central Bank of Iraq, and repaying and controlling some foreign loans."
Radi confirmed that "the Minister of Finance is still insisting on the decision to raise the exchange rate and informed parliament members of that during a session hosted by Parliament today."
The exchange rate of the dollar has become the most prominent talk in political and popular circles in recent times, against the backdrop of the demand of the Sadrist movement's leader Muqtada al-Sadr for the House of Representatives to hold a special session to discuss the exchange rate of the dollar and the rise in the prices of materials and goods.
Hours after al-Sadr's demand, the second deputy speaker of the House of Representatives, Hakim al-Zamili, a leader in the Sadrist movement and a member of the Sadrist bloc, announced the holding of a parliamentary session and directed a letter to host Finance Minister Ali Muhammad Allawi, and Central Bank Governor Mustafa Makheef, but Allawi refused to attend the session while he attended it. The Governor of the Bank, before holding today's session, which was attended by the Minister.
shafaq.com