Dawa Party nominates Tarek Najm for prime minister instead of the Abadi
Dawa Party nominates Tarek Najm for prime minister instead of the Abadi
Views: 1929 Published on: 05/04/2016, 13:18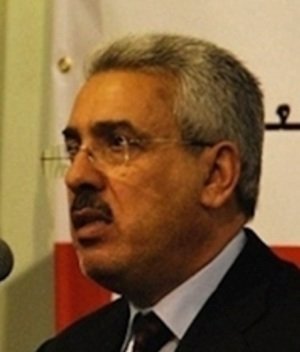 BAGHDAD / Sky Press: Mary finest
Political source revealed early Tuesday for re-nomination of the leader of the Dawa Party Dawa Islamic Tarek Najm for prime minister instead of the current Prime Minister Haider al-Abadi.
The source told "Sky Press," "The Dawa party is working with some of the political blocs to the dismissal of Prime Minister Haider al-Abadi from office in the event of his failure to form a new cabinet cabin and put up another character to fill the nomination."
The source added that "the Dawa Party re-launch a leading figure in the party Tariq Najim name for prime minister as a substitute for Abadi."
The informed sources revealed on Tuesday that the National Alliance to start preparing in private some close to the leader of a coalition of law Nuri al-Maliki characters to choose one of them a substitute for the Prime Minister Haider al-Abadi.
Some leaks showed that the National Alliance has already begun to prepare replacements for Prime Minister Haider al-Abadi of the invitation and close to Nuri al-Maliki's party, "indicating that" about 80% of MPs would not vote in favor of the new cabinet reshuffle, as called for parliamentary blocs Abadi to resign from the Dawa Party .
The Prime Minister Haider al-Abadi him, on Thursday (31 March 2016), the parliament speaker Salim al-Jubouri new his cabinet within the file is closed, and pledged to nominate the heads of independent bodies within one month.
It seems that the government of technocrat given by Prime Minister Haider al-Abadi (Thursday 31/03/2016), you will not see the light, in the light of the objections that began to emerge to the surface, strongly and clearly slowly. After Abadi sigh with the termination of the cleric Muqtada al-Sadr National picket which was launched about two weeks ago, a new political and constitutional obstacles to Abadi, who earn the trust of parliament, government technocrats, fearing it seeks to chest back to knock them out after his threats to transfer the demands of "Hla" to "Hla gouge" show.
skypressiq.net