British site reveals Seoul's ability to overthrow Pyongyang in minutes
British site reveals Seoul's ability to overthrow Pyongyang in minutes
Thursday, 14 September 2017 at 13: 12 pm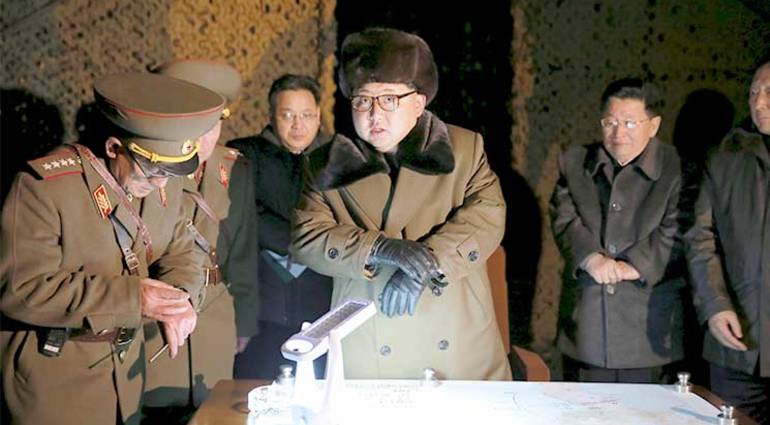 Follow-up / Sky Press:
The site "express" the British, on Thursday, that Seoul conducted a missile test that would oust the leader of North Korea within 15 minutes.
The site pointed out that South Korea strengthened its offensive capabilities against North Korea, through exercises today conducted a sophisticated cruise missile.
Seoul has boosted its missile defenses if Pyongyang conducts a new nuclear test. Seoul has developed a cruise missile capable of penetrating Pyongyang's airspace without being detected by radar and hitting its targets quickly, with a range of 500 kilometers.
So the upgraded missile could blow up major nuclear sites in North Korea in just 15 minutes, endangering Kim's life, personally overseeing most of his nuclear experiments at the moment of launch.
The exercise comes at a time of heightened tensions between North Korea and its southern neighbor following Pyongyang's recent nuclear test.
North Korea's sixth nuclear test received widespread international condemnation and the Security Council imposed new sanctions on Pyongyang.
South Korea also plans to launch a "unit of assassinations" specially trained to assassinate Kim Jong-un if tensions suddenly rise between the two countries and reach the point of explosion, the website said.
skypressiq.net