Blaskhart: The theft of the century will not be the last, and it is time for "cleanliness" in Iraq
Blaskhart: The theft of the century will not be the last, and it is time for "cleanliness" in Iraq
2022-12-09 00:17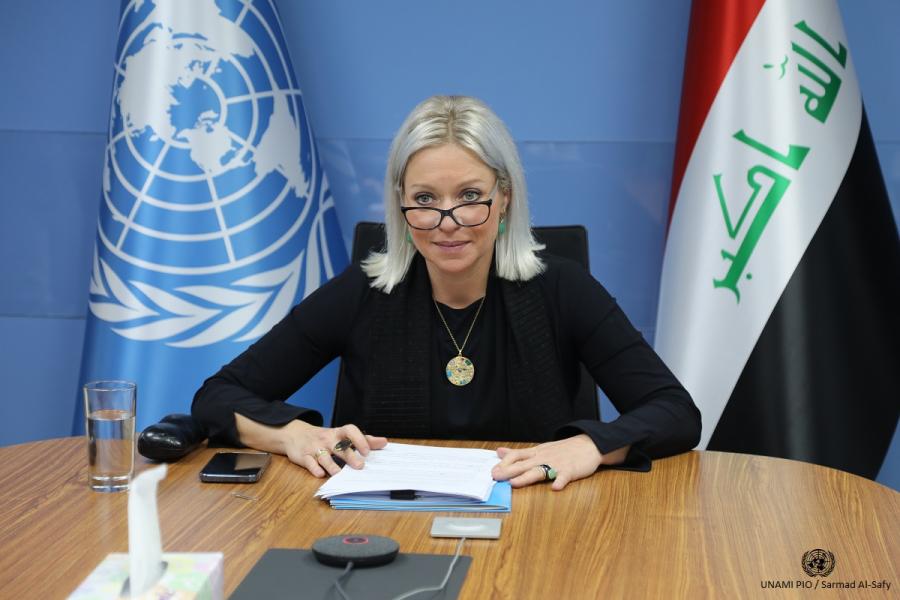 Shafaq News/ On Friday, the representative of the Secretary-General of the United Nations in Iraq, Jeanine Plasschaert, sent a message to the Iraqis, on the occasion of the International Anti-Corruption Day, noting that the issue of the so-called "theft of the century" in Iraq will not be the last for "regret".
This year's International Anti-Corruption Day (IACD) seeks to highlight the critical link between anti-corruption, peace, security and development.
Plasschaert said, in a statement received by Shafaq News agency, "The rampant and systematic corruption is one of the biggest challenges facing Iraq, as its economic cost and negative impact on stability and prosperity are enormous… it undermines progress, deprives citizens of their rights, discourages international investment, and robs the state of the necessary resources." To provide its people with better schools, hospitals, roads, and countless other public services."
She added, "Corruption is a major cause of Iraq's dysfunction, and keeping the system as it is will eventually lead to counterproductive results," referring to the latest high-level corruption case in Iraq, "the theft of the century," by saying: "Unfortunately, it will not be the last, and we can only hope that it will be." It's like a wake-up call."
And Plasschaert continued: "Change will not happen overnight.. It will require intense work, perseverance, collective efforts, and the realization that the time to act clean is now. While the government has taken a number of encouraging steps, it is no secret that these efforts may be hindered or undermined by those who stand to lose." But they should not be given any respite."
Under the slogan "unifying the world against corruption," the UN envoy stressed the need to "confront this crime as a right and responsibility for all. In this spirit, and for the sake of future generations, we must work in Iraq and elsewhere, whether as individual citizens or those holding public office, to struggle from For accountability, transparency and the rule of law.
shafaq.com