Biden is considering "strikes Iran's proxies" after attacks on US forces in Iraq and Syria
Biden is considering "strikes Iran's proxies" after attacks on US forces in Iraq and Syria
2023-10-26 03:51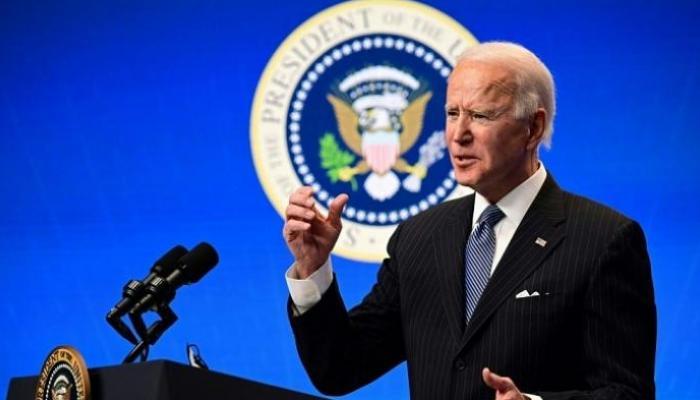 Shafaq News/ The American newspaper "Washington Post", citing unidentified officials, reported that the US President, Joe Biden, "is considering striking Iranian proxies who attacked American forces in Iraq and Syria."
"Biden is facing increasing pressure from Republicans to respond to the attacks targeting American forces in Iraq and Syria," the same newspaper reported.
As the US administration strengthens its combat power and defense equipment in the Middle East, Republicans in Congress appealed to Biden to respond to the attacks.
On Wednesday, retired General Joseph Votel joined the list of those demanding a response, whose last position, as head of the US Central Command in the region, gave him a direct look at Iran's support for militias throughout the Middle East, according to the American Al Hurra station.
Votel said during an online panel discussion that the United States "unfortunately allowed the attacks to become somewhat of a norm by not responding to them uniformly."
He continued: "We will have to do it. I think we have reached the point where we can do it, and we should do it."
"With additional military assets sent to the region, we can and must respond more directly to these threats to our forces," Votel added.
Biden had issued a direct warning to the Iranian leader, Ali Khamenei, on Wednesday, saying that "if Tehran continues to move against American forces, we will respond."
Biden added: "My warning (to Khamenei): If they continue to move against our forces, we will respond, and he must be prepared, and this has nothing to do with Israel."
During the past week, sites containing American forces in Iraq and Syria were attacked by missiles and drones, one of which resulted in "minor" casualties, according to the US military.
On Tuesday, the Pentagon announced that US and allied forces in Iraq and Syria were targeted at least 13 times last week with drones and missiles.
A defense official told the Washington Post, "An additional attack was recorded on Wednesday after three missiles were fired at an American site in northeastern Syria, and one missile landed inside it, but there were no reports of any casualties."
Several armed factions close to Iran threatened to attack American interests, against the backdrop of Washington's support for Israel since the attack launched by Hamas on October 7, which left more than 1,400 dead in Israel.
The United States has about 900 soldiers in Syria and 2,500 soldiers in Iraq, as part of its efforts to combat ISIS, which controlled large areas of territory in the two countries, before it was defeated by local forces supported by air strikes carried out by an international coalition led by Washington.
"With the recent proxy attacks, Iran is testing the United States and looking for weaknesses," said Bradley Bowman, senior director at the Center for Military and Political Power at the Foundation for Defense of Democracies.
He added: "From Tehran's perspective, there is no downside to doing so, as the United States says it wants to avoid a large-scale regional war."
Bowman considered that "one reasonable approach may be to launch air strikes specifically against militias in Syria only, to prevent Iranian officials from inciting Iraq's internal politics against the United States."
He continued by saying: "The goal (of responding to these attacks) is to prevent a small problem from becoming larger. We cannot allow free attacks on our forces."
shafaq.com