Baghdad and Erbil sign an agreement on full compliance with the provisions of the General Budget Law
Baghdad and Erbil sign an agreement on full compliance with the provisions of the General Budget Law
27/07/2023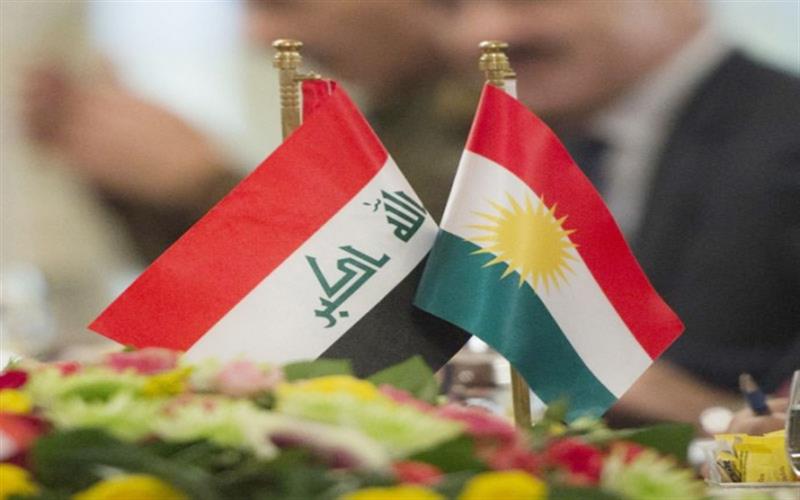 A government source reported, today, Thursday, that Baghdad and Erbil signed an agreement regarding full compliance with the implementation of the provisions of the General Budget Law, while pointing out that the agreement includes the regional government taking over the delivery of oil to the Federal Ministry of Oil.
The source added to NRT Arabia, "The two federal governments and the Kurdistan Region signed today an agreement regarding full commitment to the implementation of the provisions of the Federal General Budget Law, which was legislated by the House of Representatives and published in the Iraqi Gazette."
He said, "The agreement provides for the implementation of what was stated in Article (12 / second / c), where the regional government undertakes to deliver the oil to the Federal Ministry of Oil, then the Federal Ministry of Finance undertakes to compensate the regional government for the costs of production and transportation of oil actually received from the region, and the cost of a barrel is calculated according to The average cost of the Federal Ministry of Oil, as stated in the text of the law.
And that "the agreement also stipulated that the regional government deliver all non-oil revenues 100%, and deposit them in the account of the Ministry of Finance at the Central Bank in accordance with the Financial Management Law," pointing out, "The Federal Ministry of Finance receives 50% of the revenues of the border crossings of the region, similar to the governorates." Other Iraqis that have border outlets receive such a percentage according to Article 21/Second, of the federal budget.
He explained that "the agreement included the formation of a committee from both parties to follow up on non-oil revenues in the region, provided that it finishes its work within a month in accordance with the budget law," noting that "the Ministry of Finance in the Kurdistan Region is funded according to Article (12 / second / e), of the budget, provided that it continues The regional government is implementing the budget law, especially Article (12 / second / a, b, c, d) according to the mechanisms agreed upon above.
nrttv.com