At Al-Amiri's house, the frame discusses the visit of a political delegation to Al-Sadr
At Al-Amiri's house, the frame discusses the visit of a political delegation to Al-Sadr
2022-09-19 06:59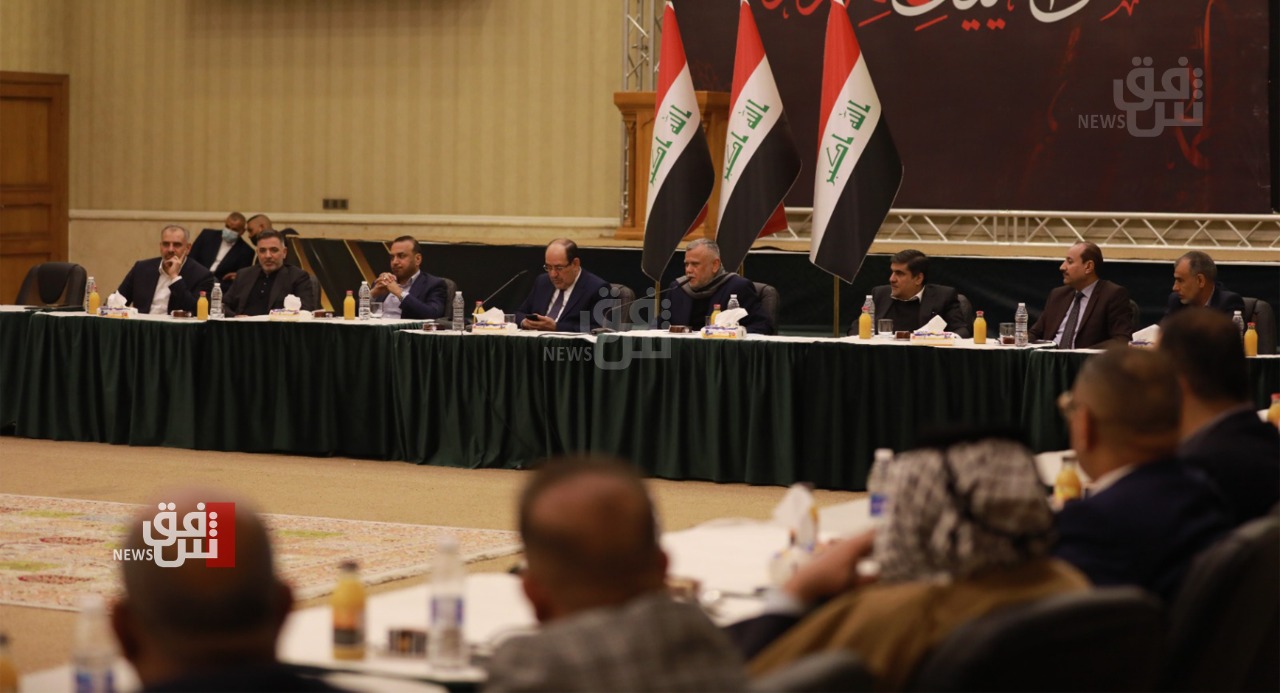 Shafaq News / The coordination framework held, on Monday, a meeting in the office of the head of the Al-Fateh Alliance, Hadi Al-Amiri, devoted to discussing the visit of a delegation of political forces to Al-Hanana in Najaf, to meet with the leader of the Sadrist movement Muqtada Al-Sadr.
A source in the framework told Shafaq News Agency, "The meeting that took place now began to discuss the political situation in Iraq, and the issue of agreeing to set a date for holding a session of the House of Representatives, to elect the President of the Republic and form the new government."
The source added, "The coordinating framework will issue a statement on behalf of all those gathered, this evening, regarding the political situation in Iraq."
Shafak News Agency has learned that deep differences have occurred recently within the coordination framework, due to the candidate for prime minister for the next stage, and that there is a desire by Hadi Al-Amiri and Haider Al-Abadi to accept Mustafa Al-Kazemi's candidacy for a second term, which is rejected by Nuri Al-Maliki, Qais Al-Khazali and Ammar Al-Hakim, who are still Insisting on the nomination of Muhammad Shia Al-Sudani for prime minister.
The political scene in Iraq has undergone a dangerous turn since the supporters of the Sadrist movement led by the prominent Shiite cleric Muqtada al-Sadr stormed the parliament building in the fortified Green Zone in central Baghdad, and protested against Al-Sudani's nomination for the position of prime minister of the next federal government, and withdrew from it by order of their leader after an armed clash With the security forces and elements of the armed factions.
shafaq.com