Araji: to send US troops to Iraq not to fight but to spite Daash Russia
Araji: to send US troops to Iraq not to fight but to spite Daash Russia
Published on: 12/03/2015, 01:34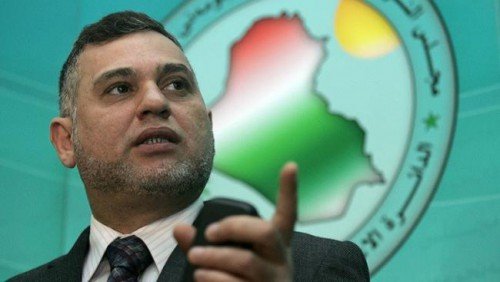 BAGHDAD / Sky Press: called outgoing Deputy Prime Minister Bahaa al, on Thursday, the government to reject the presence of US troops in Iraq to avoid a "proxy war", noting that America wants to flex its muscles deploy troops in Iraq.
He said in a statement received "Sky Press," that "any decision to send the wilderness of US troops to Iraq at this time is not to be him fight Daash as announced in appearance, but muscle-flexing, especially if there are Russian troops in Syria has announced recently its presence." , calling on the Iraqi government to "reject the presence of such forces officially even avoid Iraq to be a starting point for a proxy war."
He added that "Iraq does not need to ground troops, but the bulk of his need is logistical support, as long as the international coalition led by the United States has slowed in providing this support it is a sign of the existence of priorities ahead of the fight Daash them."
He stressed that the "Send any foreign ground forces must be applied Iraqi official, though Iraq on its part has shown over and over again does not need for such a force," pointing out that "the American insistence on this represents a violation of Iraqi sovereignty and an attempt to impose hegemony on the political resolution on Iraq This is unacceptable no matter how many reasons and arguments. "
He said the Information Office of the Prime Minister Haider al-Abadi, on Wednesday, that the government's decision on international support for Iraq "independent" is not subject to internal political influences or external pressures, while Baghdad's willingness expressed agreement with Washington to increase US advisers in Iraq.
skypressiq.net