America on the bombing of Al-Qaim: a deterrent message to the "Iranian-backed militias"
America on the bombing of Al-Qaim: a deterrent message to the "Iranian-backed militias"
2021-06-28 08:27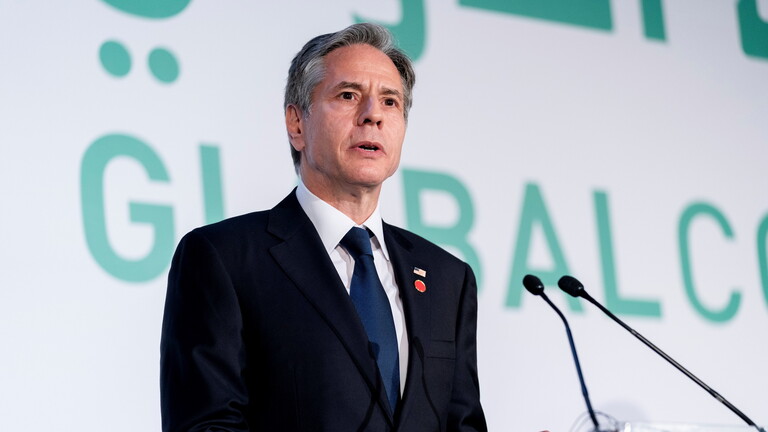 Shafaq News/ The US Secretary of State, Anthony Blinken, announced on Monday that the bombing of a Popular Mobilization headquarters in western Iraq is a deterrent message to what he described as "Iran-backed militias".
In his statements from Rome, Blinken said, "The United States has taken necessary, appropriate and deliberate action with air strikes in Iraq and Syria with the aim of reducing the possibilities of escalation."
The US Secretary considered that the strike on sites in Iraq and Syria was a deterrent message to the "Iranian-backed militias," noting that the attack on these "militias" sites constituted a response to their attacks against the Americans.
Earlier today, the Iraqi National Security Ministerial Council held an emergency meeting headed by Al-Kazemi, devoted to discussing the repercussions of the American bombing of a site on the Iraqi-Syrian border.
The Council affirmed its intention to resort to all available legal options to prevent the recurrence of such "aggressions" that violate Iraq's airspace and territory, in addition to conducting a comprehensive investigation into the circumstances of the accident and its causes, and working to prevent it from recurring in the future.
And the US Department of Defense announced in a statement that "the US military forces launched, earlier yesterday, at the direction of President Joe Biden, precision defensive air strikes against facilities used by Iranian-backed militias in the border area between Iraq and Syria."
"The targets were chosen because Iranian-backed militias are using these facilities during drone attacks against US personnel and facilities in Iraq. The US strikes specifically targeted operational and weapons storage facilities at two locations in Syria and one location in Iraq, all of which are located Close to the border between the two countries, these facilities have been used by many Iranian-backed militias, including Kata'ib Hezbollah and Kata'ib Sayyid al-Shuhada."
The so-called "Coordination of the Iraqi Resistance" issued a statement about the recent bombing of the city of Al-Qaim on the Iraqi-Syrian border, and vowed "revenge" through what it described as an "open war".
shafaq.com