Allawi: corruption and political instability caused the expulsion of investment and capital flight
Allawi: corruption and political instability caused the expulsion of investment and capital flight
Saturday April 29, 2017 20:04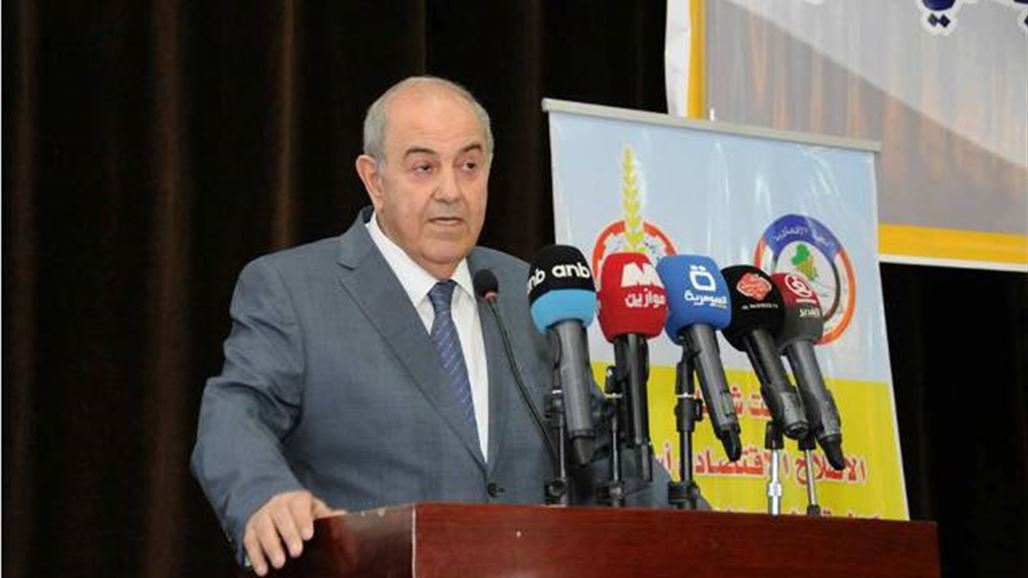 Alsumaria News / Baghdad
Deputy President Iyad Allawi on Saturday, said the lack of measures "protectionism" of the national product caused by "dumping" the markets of foreign goods, while stressing that corruption and political instability have caused the "expulsion of " investments and "escape" the national capital.
Allawi said in a speech during his attendance at the first annual scientific conference of the Association of Iraqi economists, moved his press office and received, Alsumaria News, a copy of which, "The policy of strengthening the dominance of the public sector and the continuation of central planning over the inability to fill national needs in the areas of agriculture, industry, trade and services, and female infanticide sector your struggling. "
Allawi said that "oil revenues went to the salaries of millions of employees, and to sustain the war on terror machine, without having to make a difference in the structures of economic structures, while the lack of protectionist measures of the national product markets flooded foreign goods."
He said Allawi, that "corruption and political instability have caused the expulsion of investment and the flight of the national capital, while the monetary policy sent the money to the currency and smuggling auction away from the support of the projects."
Allawi said that "financial and administrative corruption contributed to the loss of the bulk of the government and international initiatives loans, causing government repudiation for fulfilling the obligations towards companies and contractors in bankruptcy and extinction of many companies and promising projects, and in the middle class base decline, which form the backbone of the advancement of society and the state."
The Prime Minister Haider al – Abadi , Tuesday (April 11, 2017) move his government to fight corruption and besiege "tentacles", vowing to retrieve "what stolen by corrupt , " while accusing "some" state of trying to impede efforts to stimulate investment sector efforts.
alsumaria.tv