Al-Sudani stresses the strictness of legal and executive procedures to cut off the outlets of the corrupt
Al-Sudani stresses the strictness of legal and executive procedures to cut off the outlets of the corrupt
2022-12-07 05:17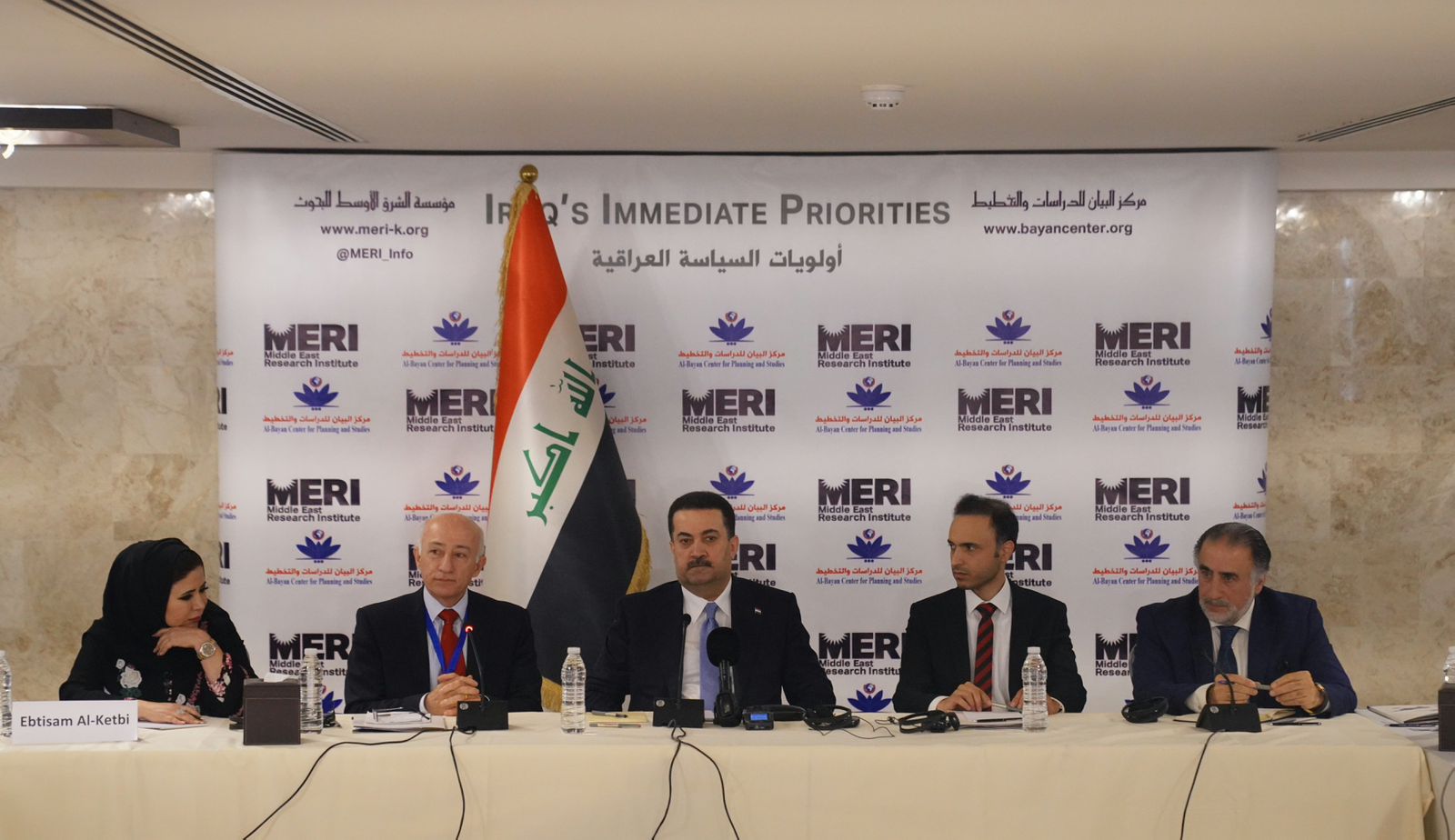 Shafaq News/ The Prime Minister, Muhammad Shia'a Al-Sudani stressed, on Wednesday, the tightening of legal and executive measures to cut off the outlets of the corrupt.
This came during his attendance at a dialogue workshop that included a number of representatives of Arab and international research and studies centers in various disciplines, held in the capital, Baghdad, according to a statement received by Shafaq News agency.
During the workshop, Al-Sudani gave a comprehensive speech that reviewed the government's vision in the economic field and reform steps, and its vision of the reality and future of Iraq's foreign relations with various countries of the world and international organizations.
The Prime Minister also spoke about the reality of security in the region and its level of stability, indicating the government's priorities in this file, after the Iraqi victory over terrorism and its remnants, and continuing participatory efforts with brothers and friends to combat its effects and track down its remnants.
The Prime Minister presented the most important pillars of the government program, the progress of relentless efforts to combat corruption, and the strengthening of legal and executive procedures to cut off the outlets of the corrupt. He also talked about the focus of government achievement and urgent work on developing infrastructure and providing services, in order to meet the aspirations of citizens and restore their confidence in the administrative and executive apparatus in every possible way. levels.
shafaq.com