Al-Sudani ends an official visit to Kuwait, and his office reveals its details
Al-Sudani ends an official visit to Kuwait, and his office reveals its details
2022-11-23 06:45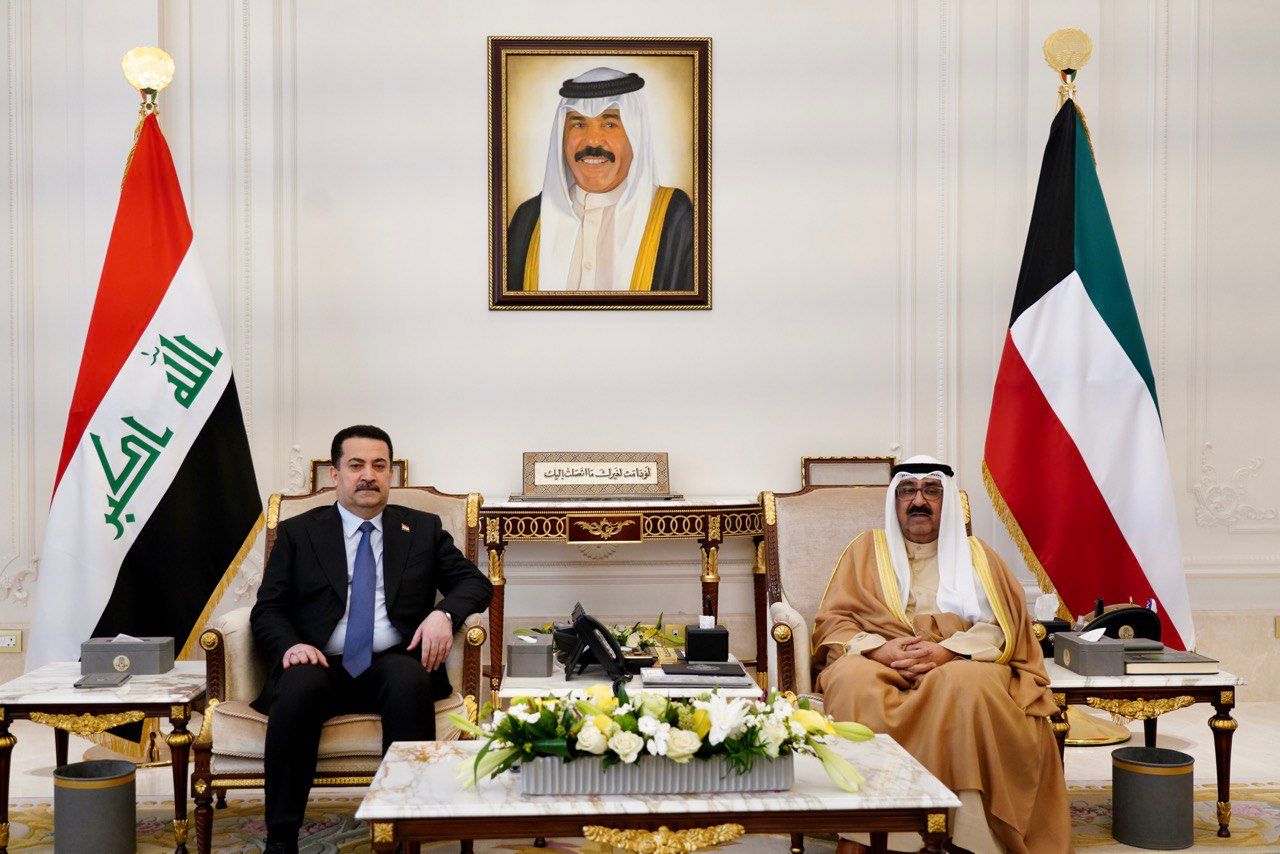 Shafaq News/ The Iraqi Prime Minister, Muhammad Shia'a Al-Sudani, returned today, Wednesday, to the capital, Baghdad, after he completed an official visit to the State of Kuwait that lasted hours, during which a series of meetings and discussions took place.
Al-Sudani's office stated in a statement received by Shafaq News agency, "During the visit, the latter met with the Crown Prince of the State of Kuwait, Sheikh Mishaal Al-Ahmad Al-Sabah, and discussed with him the bilateral relations between the two countries and ways of enhancing them, and emphasizing the continuation of mutual cooperation, at various levels."
The Prime Minister also met with his Kuwaiti counterpart, Sheikh Ahmad Al-Nawaf Al-Ahmad Al-Sabah, and held bilateral talks with him on bilateral relations and the development of joint cooperation. different".
The statement continued, "The Sudanese visited the Kuwaiti National Assembly, and was received by the Speaker of the Council, Ahmed Al-Saadoun, and the meeting dealt with discussing the distinguished relations between the two brotherly countries, and emphasizing the importance of cooperation, at the parliamentary, governmental and societal levels between Iraq and Kuwait, and bilateral coordination on issues of common concern." regional and international ones.
shafaq.com