Al-Sudani directs to develop a plan with "clear timelines" to address the electricity sector
Al-Sudani directs to develop a plan with "clear timelines" to address the electricity sector
2022-11-05 07:56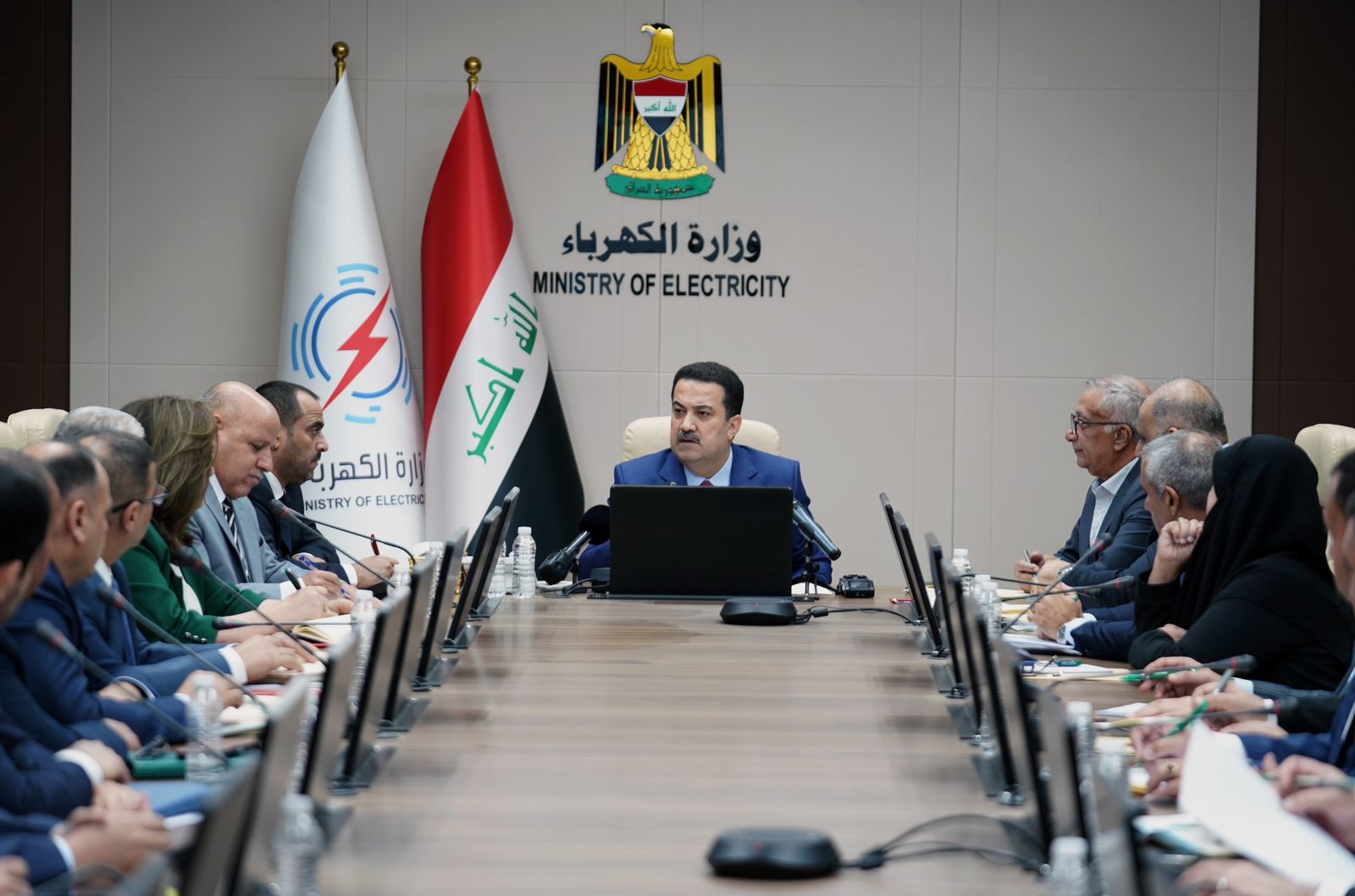 Shafaq News/ On Saturday, Prime Minister Muhammad Shiaa al-Sudani directed the development of a clear time plan to address the chronic electricity crisis in Iraq.
This came during his visit today to the Ministry of Electricity building, and upon his arrival he held a meeting with the Minister of Electricity Ziad Ali Fadel and the responsible cadres in the ministry, according to a statement issued by the Sudanese media office.
The statement stated that the meeting discussed the electric power file, the problems identified for this file, and the rapid treatment methods for it.
Al-Sudani said, during the meeting, that the current government has placed the electricity sector among its priorities. Because of its importance in the lives of citizens.
He explained that for more than a decade and a half, huge amounts of money have been allocated to improve electricity, but they have not been used much, and the electricity shortage crisis has persisted and caused an increase in the suffering of citizens.
The Prime Minister directed the Ministry of Electricity to develop a plan with clear timelines to address this sector, with tangible results starting from the summer of 2023 and for the following seasons, in addition to activating maintenance work and responding quickly to citizens' complaints.
The new Iraqi Minister of Electricity, Ziad Ali Fadel, had revealed, at the end of last October, in a lengthy interview with Shafaq News Agency, that three strategic plans had been drawn up to advance the reality of electricity (short-medium-long) while he sent a message to the Iraqis, calling them Through it, to rationalize consumption and commit to paying energy subscription fees.
Iraq has been suffering from a chronic electricity shortage crisis for decades as a result of the siege and successive wars. For many years, residents have protested against frequent power cuts, especially in the summer, when temperatures sometimes reach 50 degrees Celsius.
Iraq is holding talks with Gulf countries, led by Saudi Arabia, to import electricity from them by linking its organization with the Gulf system, after it had depended on Iran alone during the past years by importing 1200 megawatts as well as gas fuel to feed local electric power stations.
Iraq also intends to import electricity from Jordan and Turkey, in an effort from Baghdad to fill the shortage until it builds power stations that are able to meet local consumption.
shafaq.com