Al-Alaq: The Iraqi government's debts to the Central Bank amount to 46 trillion dinars
Al-Alaq: The Iraqi government's debts to the Central Bank amount to 46 trillion dinars
2023-08-17 00:17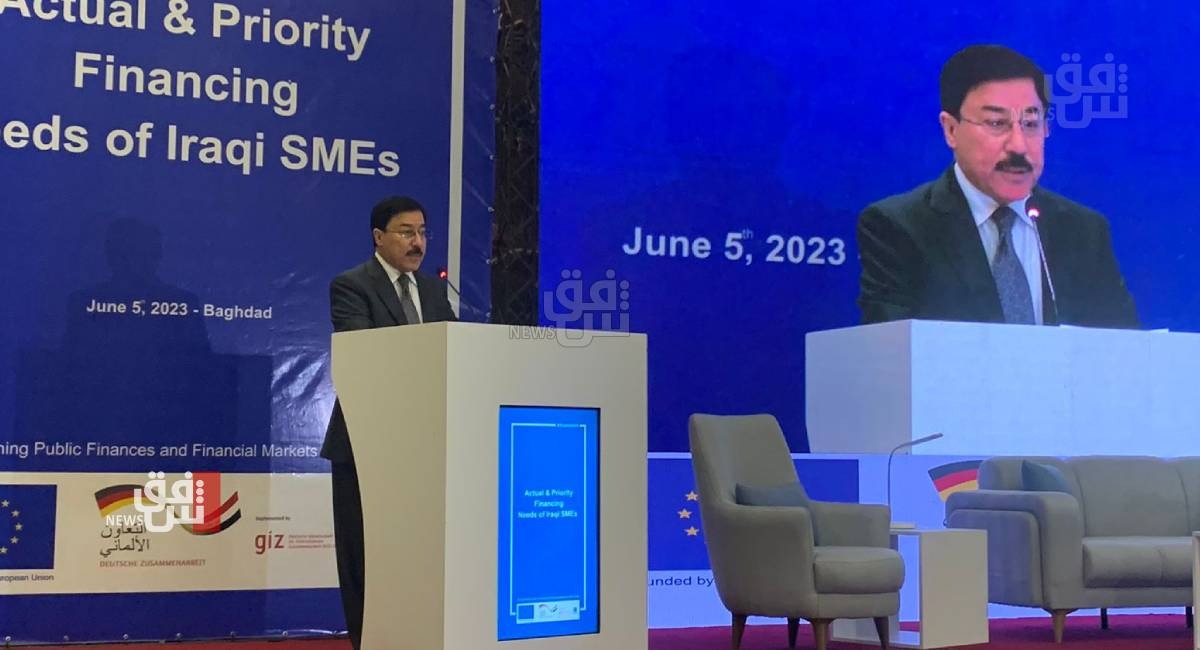 Shafaq News/ The Governor of the Central Bank of Iraq, Ali Al-Alaq, announced that the federal government owes the bank an amount of money amounting to about 50 trillion dinars, stressing that it will continue to pursue smugglers of hard currency dollars out of the country.
Al-Alaq said, in a statement to journalists and media professionals, that there is a tendency to obtain dollars at airports through outlets of sober companies.
Regarding the cost of printing the Iraqi currency, the governor of the bank said that it costs 5-6 cents per paper, going on to say that there is no sovereign fund in light of the current budget deficit.
He added that the central bank is asking the government for 46 trillion dinars, 30 of which are in the previous government headed by Prime Minister Mustafa Al-Kazemi.
Al-Alaq denied the talk about the entry of 14 foreign banks into Iraq and said that this matter is incorrect, indicating that the banks that have correspondent banks have a sound, official and easy foreign remittance.
He also stressed that the next approach is to eliminate speculators in the parallel market, rejecting the security dealings with merchants through arrest and humiliation, describing it as completely unacceptable.
And the governor of the Central Bank of Iraq stressed, saying: We are fighting a big battle to remove the illegal groups that seize the hard currency.
Regarding the country's possession of the precious yellow metal, he said that there is a future for gold, and Iraq possesses 132 tons.
shafaq.com